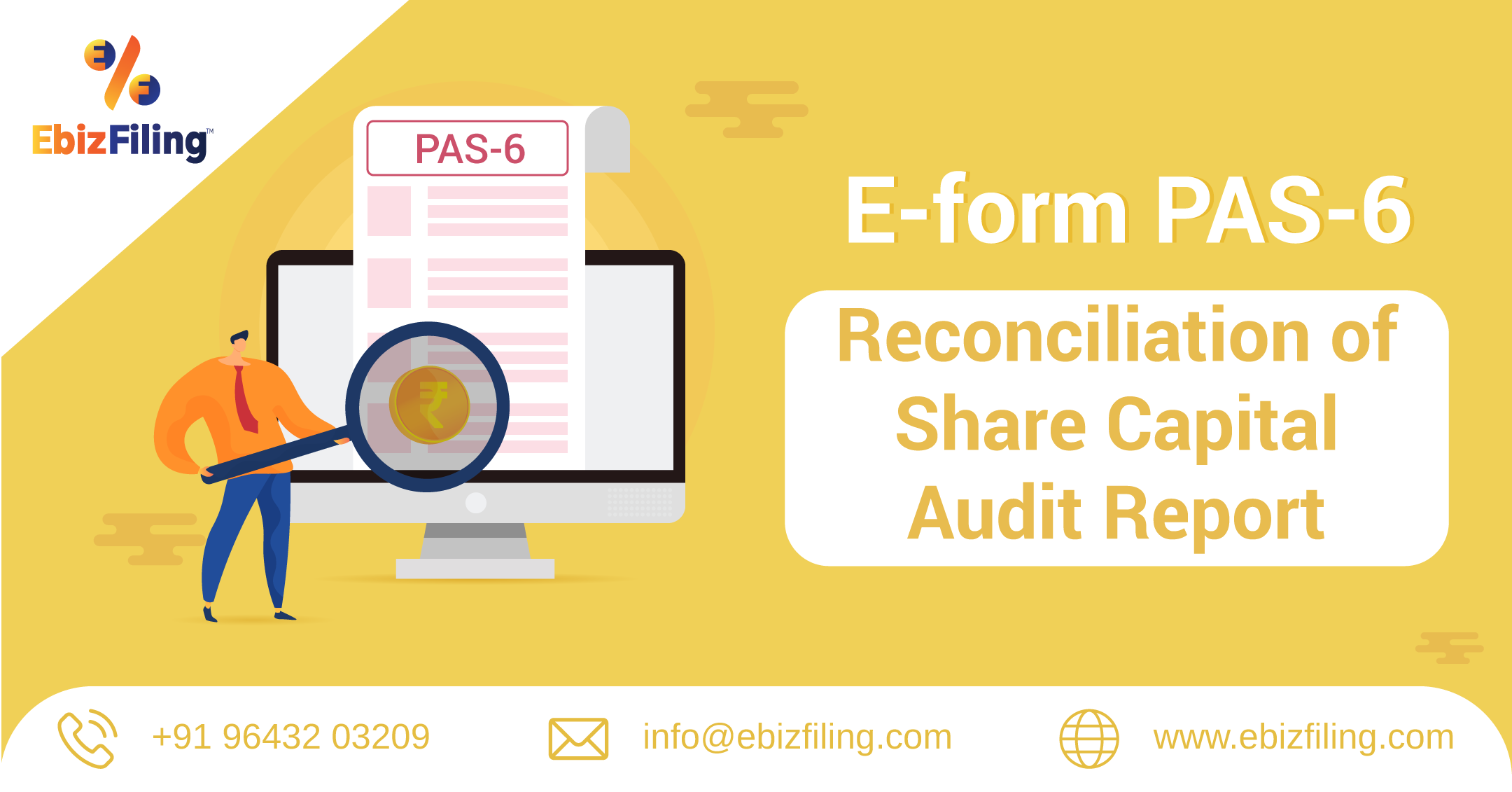 All you need to know about E-form PAS- 6
E-Form PAS-6 Under rule 9(A) of the Companies (Prospectus and Allotment of Securities) Rules, 2014
The MCA (Ministry of corporate affairs) has introduced a form i.e. E-Form PAS-6 (Reconciliation of Share Capital Audit Report to be submitted on a half-yearly basis) which is basically used for the reconciliation of the share capital audit report on a half-year basis. In this article we will be discussing everything that you need to know about E-Form PAS-6 including the due dates, process to file, applicability of PAS 6 form.
E-Form PAS-6 was introduced pursuance to the sub-rule (8) of rule 9A of the Companies (Prospectus and Allotment of Securities) Rules, 2014 which was amended vide Companies (Prospectus and Allotment of Securities) Third Amendment Rules, 2019 which was effective from 30th September, 2019. However, e-form PAS-6 was deployed on the official portal of MCA on 15th July, 2020.
Rule 9(A) of Companies (Prospectus and Allotment of Securities) Third Amendment Rules, 2019
According to Rule 9A, every unlisted public company shall-
Issue all future securities only in de-materialized form; and
Convert all its existing securities into Demat form
This needs to be done according to the provisions and regulations of the Depository Act, 1996.
What is PAS 6?
Form PAS-6 is a 'Reconciliation of Share Capital Audit Report' which needs to be submitted  on a half-yearly basis by the unlisted public company.
Purpose of the Form PAS-6
The main objective of E-Form PAS-6 is to submit the Reconciliation of Share capital Audit Report on half yearly basis By Companies which is to be certified by a Company Secretary in practice or a Chartered Accountant in practice.
Process to file E-Form PAS-6
The Unlisted Company needs to submit the Form PAS-6 to the Registrar under whose jurisdiction the registered office of the company is situated.
It needs to be filed within 60 days from the conclusion of each half-year duly certified by a company secretary in practice or chartered accountant in practice.
The form needs to be filed with the prescribed fees under the provisions of the said rule.
The E-Form needs to be digitally signed by a Chartered Accountant or a Company Secretary in whole-time practice. Also, the details of the practicing professional and the digital signature needs to be attached.
Details to be inserted in Form PAS-6
ISIN & Details about the Capital of the Company (held in de-materialized form in CDSL, NSDL and shares held in physical form) along with reason for any differences.
Details regarding the changes in the share capital in the form of Rights, Bonus, Private placement, ESOPs, Amalgamation, Conversion, Buy-back, Capital Reduction, Forfeiture and others.
Details about the shares held by Promoters, Directors and KMP.
Particulars number of demat requests, number of shares and reasons for delay for requests confirmed after 21 days or requests pending beyond 21 days.
Due date Due date for submitting of Form PAS-6
| | |
| --- | --- |
| Particulars | Due date |
| For half-year ending on 30th September | On or before 29th November |
| For half-year ending on 31st March | On or before 30th May |
Applicability & non-applicability of Form PAS-6
Form PAS-6 is applicable to every Unlisted Public Company. However, this rule shall not apply to an unlisted public company which is:
About Ebizfiling -
EbizFiling is a concept that emerged with the progressive and intellectual mindset of like-minded people. It aims at delivering the end-to-
end incorporation, compliance, advisory, and management consultancy services to clients in India and abroad in all the best possible ways.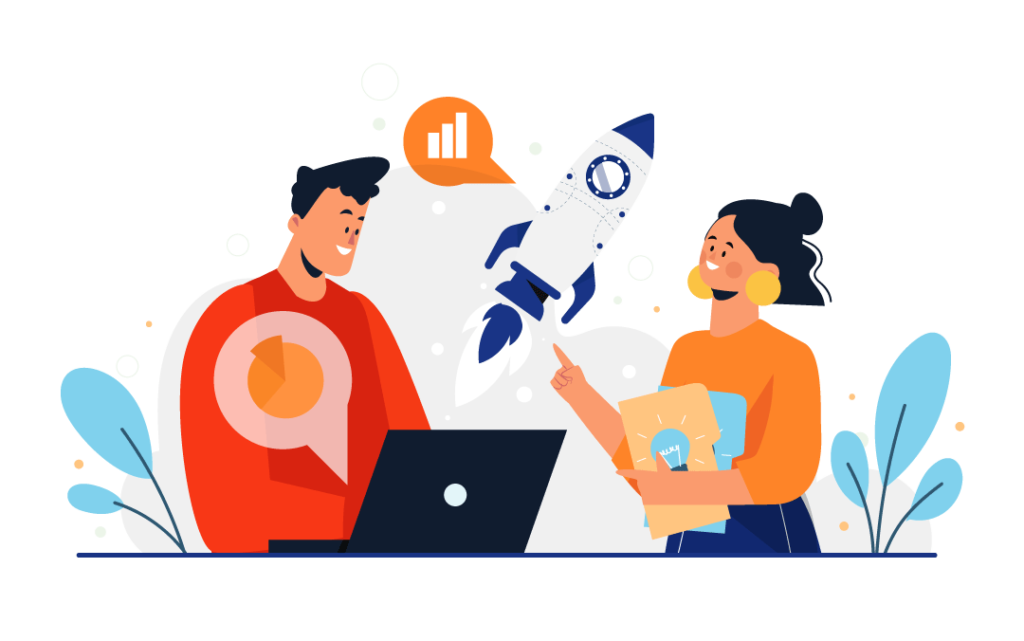 Reviews
I would rate 5/5 for their services, pricing and transparency.

Ebiz has got a very good team and competitive pricing. Amazing work. I look forward to using their services again.