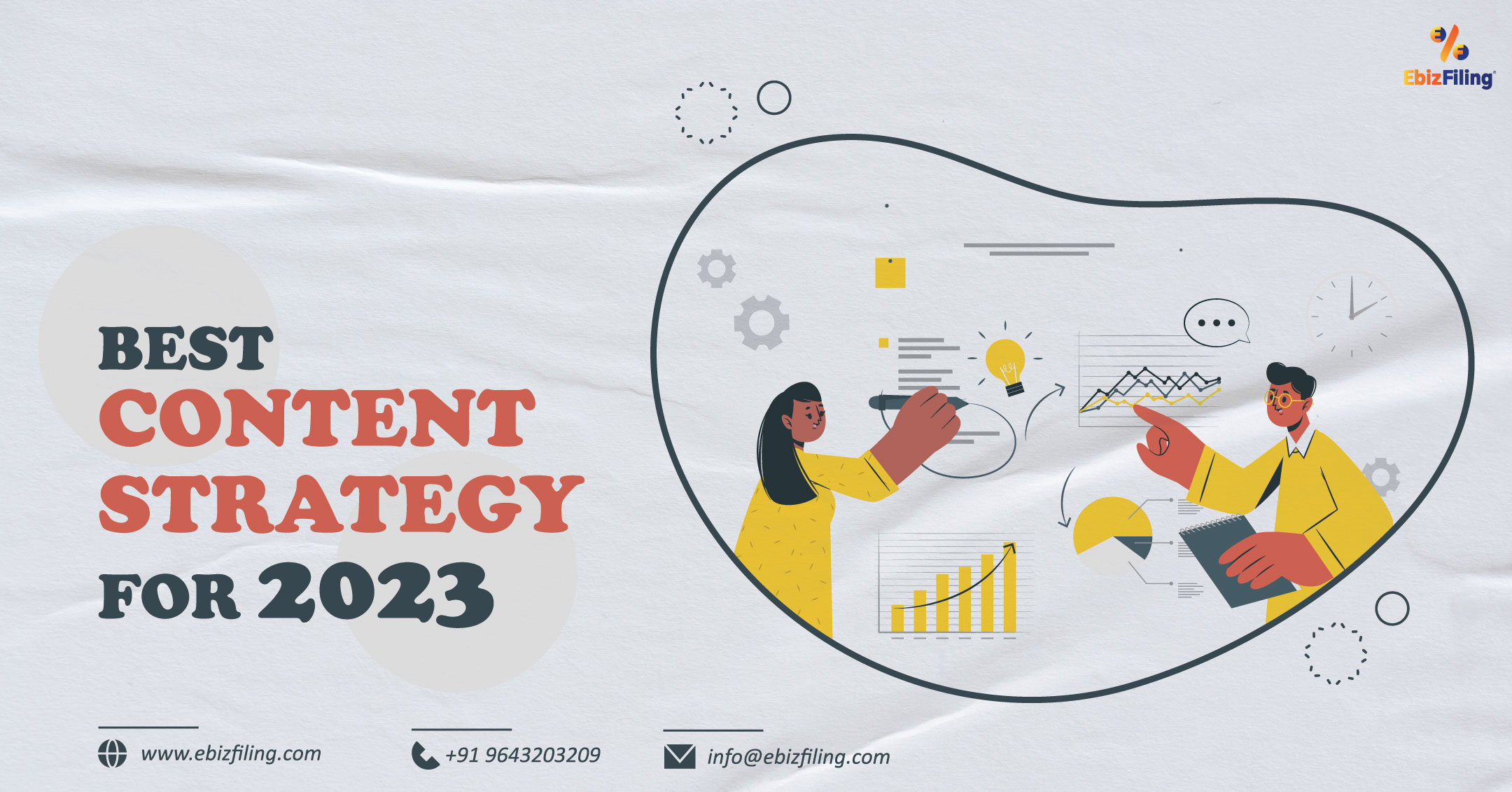 6 Best content writing strategies for 2023
Everything you need to know about the Best Content Writing Strategies for 2023
Introduction
Whatever category you fall into, staying current on current content marketing trends will help you revise your content strategy. With thousands of pieces of content being published on the web every millisecond, you should always have a plan and purpose in addition to creating and publishing content. The real game changer is your strategy, not your content, so do not end up dumping one on the masses. Here are a few Best content writing strategy for 2023 for the sole purpose of refreshing your content marketing strategy.
Useful insights for content writing strategy for 2023
Content marketing is on the rise as we approach 2023. According to a survey of marketing managers and business owners, content is more important now than in previous years. It also stated that 46% of businesses intend to increase their content spending this year.
Even for the most experienced marketers, navigating the world of content can be difficult. Creating a Google ranking resource that is precious and resonates with your audience requires a significant amount of time, effort, and focus. With many B2B companies increasing their focus on content, it will take a doubling down on focus and strategy to create valuable content in 2023. When done correctly, with a well-planned and documented strategy, it becomes less of a "added luxury" and more of a profitable digital asset.
Best content writing strategy for 2023
Here are the 6 best content marketing strategies for 2023 to help you grow your brand effectively and efficiently:
1. Content repurposing strategy
Did you know that simply repurposing content can help you expand your reach? Repurposing content will be an important aspect of content creation in 2023. While you should spend time creating new content, repurposing it makes it much easier to scale and maintain a presence across multiple platforms.
For example, why not use the most recent article you published to create a webinar, related posts, social media content, infographics, and a newsletter? All from one original piece of content—much easier than creating related resources from scratch, right? Examine your existing content and highlight anything that is considered evergreen; it is ideal for repurposing and serves as the foundation for reaching new audiences while maintaining a multi-channel presence.
2. Content that is interactive
Video is the most engaging form of content, and its importance in content marketing has never been greater. With an abundance of affordable video production tools to help you create multi-channel content, creating awesome videos is relatively easy now.
Creating highly informative videos as part of your content marketing strategy is a great way to help and engage your audience by providing a compelling behind-the-scenes look at your company, which is an excellent trust-building method for strengthening your customer relationships.
With a YouTube channel, you not only open up new revenue streams for your company, but you can also embed video content on your landing pages and blogs to provide value to your audience. Putting a face to your company boosts likeability, trust, and authority, resulting in a bulletproof long-term customer relationship.
3. Hire a content specialist
According to the Content Marketing Institute, 46% of businesses intend to increase their spending on content creation in 2023. Furthermore, 47% of marketers polled said they would hire or contract a dedicated content creator, and 22% said they would hire a dedicated social media marketer. Numbers that clearly show what businesses are concentrating on in 2023.
Hiring a content specialist provides you with the knowledge to map out a strategy, align it with your business objectives, execute it, and document it. Working with a content marketing strategist and outsourcing content creation to expert writers provides you with the confidence and power to accelerate your content marketing game while freeing up your time to focus on other aspects of your business.
4. Visual content for a website
In fact, well-designed visual content is a visual treat for the human eye. These appealing images will simply move your potential audience along the buyer's journey.
Adding more visual content, particularly infographics, was a popular trend in 2022, and it is expected to continue in 2023. Users prefer infographics, which are graphic representations of valuable insights, to scan and acquire information in a matter of minutes.
Simply by looking at your infographic, you can help your users engage, gain information, and quickly understand what you are showcasing. Pinterest, Google Images, and a slew of other image-centric platforms have fuelled the growth of visual content. According to recent research, visual searches and visual recognition capabilities will continue to grow into the 40 billion dollar industry by 2025.
5. AR Powered content strategy
Augmented Reality (AR) is not a new technology; it is already raising the bar in e-commerce and real-estate marketing. This trend is attempting to make a foray into content marketing. L'Oreal, a make-up brand, published AR-powered content. It collaborated with app developer ModiFace to create an AR-enabled mirror that allowed customers to virtually test products such as lipsticks, eye shadows, and foundations on their faces. Amaze your audience with new content experiences – AR will put you ahead of the competition in 2023.
6. U/X Focused content strategy
It is no secret that creating unique content with a fantastic user experience is the only way to create content in 2023. With Google's helpful content update fully implemented, and Google's ability to recognize great content over keyword-stuffed pages, the emphasis on content experience only grows.
Conclusion
While SEO will remain important, content with excellent UX, useful information, and interactive features will be the content of the future. A shift away from writing for search engines and toward incredible reader-focused content that does everything possible to help them understand a topic. While there are many on-page elements to consider when creating a great content experience, you can also consider other factors. For example, incorporating your brand's story into your content, portraying your customer as the hero of their story, and addressing your audience's pain points, hopes, dreams, and goals is a recipe for a highly personalised and incredible content experience.
About Ebizfiling -
EbizFiling is a concept that emerged with the progressive and intellectual mindset of like-minded people. It aims at delivering the end-to-
end incorporation, compliance, advisory, and management consultancy services to clients in India and abroad in all the best possible ways.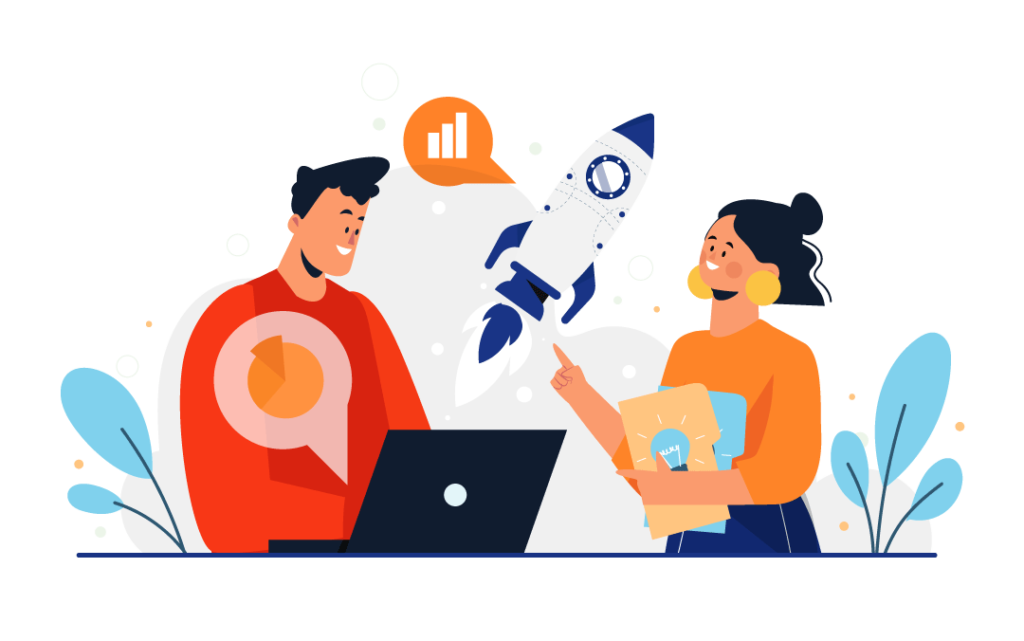 Reviews
Highly recommended - I have been using their services for the past 2 years. Work completed very thoroughly and on time. Very efficient team, and responsive to all queries.

They have great knowledge about the services and are very helpful. They make sure their clients are satisfied till the end of the process.

Opening a pvt ltd company is a very easy task but doing all the legal compliances is a huge overhead. Ebiz is a best friend for your startup journey. They take care of all legal compliances at very good rates. They are professional and responsible guys. I am availing their services for past 3 years and very happy about them. I strongly recommend their services for all your business needs.