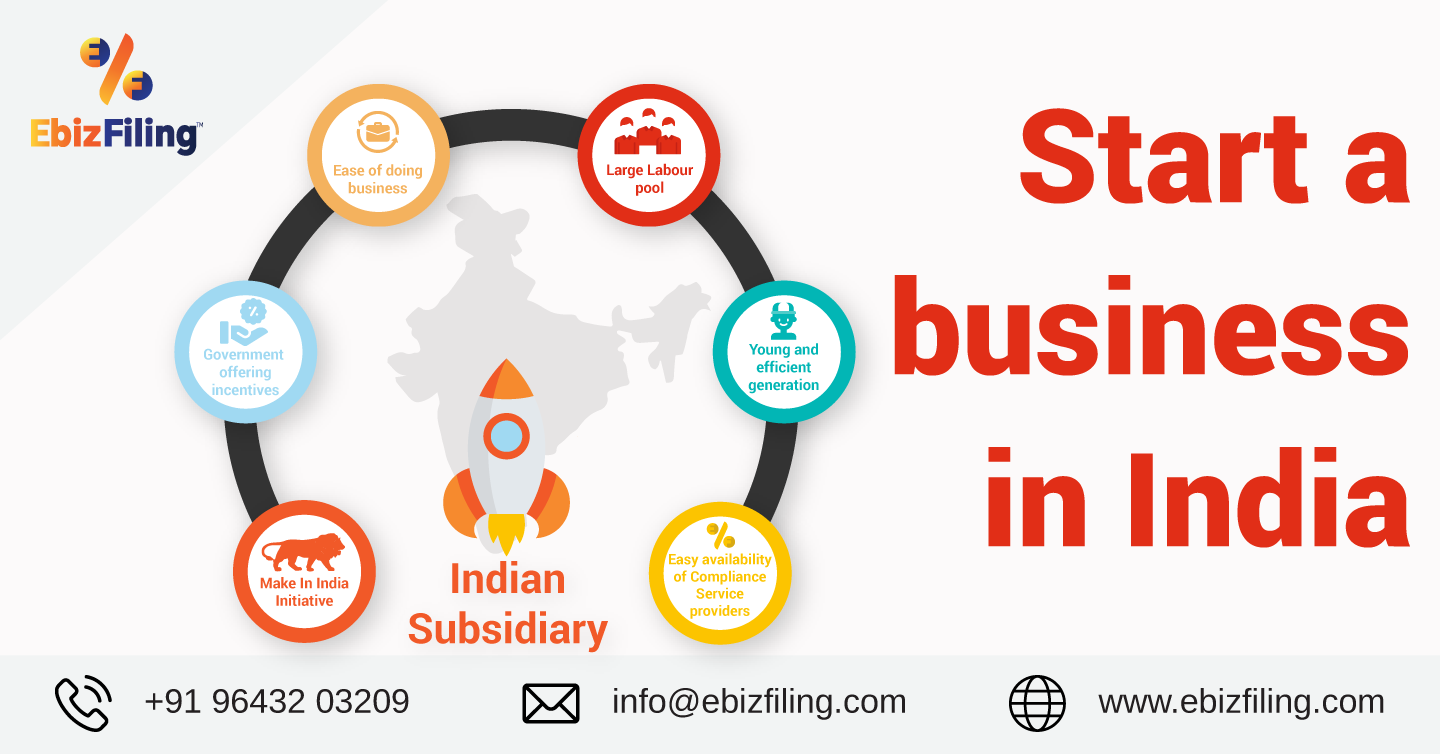 Why would it be a Good move to start a Business / Company / Indian Subsidiary / manufacturing base in India?
Indian Subsidiary / Company / manufacturing base in India- Reasons why it is a wise move to start a Business in India?
While other countries focused on cheap, high volume commodity production, India has always focused on quality products. Also India has seen high growth in the services sector. Hence it would be advisable for foreign Investors to open an Indian Subsidiary in India. How? Let us discuss the various factors like Make in India initiatives, Government's Ease of Doing Business policies, availability of Labour etc.
Recently, The US-India Strategic and Partnership Forum's (USISPF) President Mukesh Aghi said that "the companies are talking to them about how to set up an alternative to China by investing in India." Mr. Mukesh Aghi further said that "USISPF's recommendation to the new government would be to accelerate the reforms and bring transparency in the decision-making process. I think that's critical. We would advise to bring more transparency in the process and to make it more consultative because in the last 12 to 18 months, we are seeing US companies look at some of the decisions being made, either  e-commerce or data localisation, as more domestic-oriented than global"
Reasons why Starting a company / business / Indian Subsidiary / manufacturing unit will be a wise decision:
Make In India Initiative
The Government's Make in India initiative, we have a strong base to set up an alternative to other countries. Make In India represents important opportunities for foreign investors. There are many sectors in which Foreign investors can invest in many sectors by opening a Private Limited Company / OPC or LLP, including chemicals, media, construction, food processing, pharmaceuticals, energy, tourism, and wellness. 
Recent policy changes have also made it easier to invest directly in Indian companies through Indian Subsidiary. FDI (which is defined as investment by a non-resident entity or a person in the capital of an Indian company) is perhaps the easiest way to take advantage of the Make In India campaign. Individuals and companies can also invest by incorporating a company in India, forming a sole proprietorship, or establishing a branch office(Indian Subsidiary) within the country.
Government offering incentives (
Includes

Indian subsidiary)

The government is offering incentives to encourage investment in Make In India.  Among the incentives are:
Additional depreciation allowance of 15 percent to manufacturing companies that invest more than 1 billion rupees (US$14.6 million) in plant and machinery;

Incentives for businesses located in special economic zones, national investment and manufacturing zones, and special export oriented units;

Duty drawback and duty exemption/remission schemes;

Area-based incentives for north-eastern areas as well as Jammu and Kashmir, Himachal Pradesh, and Uttarakhand states; and,

Sector-specific incentives.
Ease of doing business
The ease of doing business could probably be the most important factor in making India a hub for manufacturing units. Right from creating a single window facility to addressing investor concerns, identifying key manufacturing sectors, to creating a common platform to unite state governments, bureaucracy and corporate leaders; the government seems serious in its intent to elevate India's "ease of doing business" rank internationally. India moved to the 100th spot in the World Bank's Ease of Doing Business global rankings due to sustained business reforms.
Easing the FDI norms in construction, rail infrastructure and defense should only be the beginning of a series of positive signals.
Get answers to your queries: FAQs on Indian Subsidiary and Company registration in India by Foreign Investors
Large Labour pool
India is blessed with a large labour pool and admirable levels of judicial transparency. It can leverage its territorial position to play a critical role in the global supply chains. Doubling up as a potential high consumption market can keep demand fluctuations in check as well as save up on the logistics costs. And if it can internally strengthen on three fronts: cost (cheaper labour), quality (high skilled workforce), and supply chain (robust infrastructure), India can call itself the next global factory in future.
Young and efficient generation
India is a country where the largest of its population is young people, who have more work efficiency compared to the old generation. And not only this but also the young generation has lots of potential and intelligence within them. They have varieties of ideas to run a business and make it successful ventures. 
Easy availability of Compliance Service providers
In India, there is easy availability of Company registration and Compliance services that too online. That means you can set up a company in India from any corner of the world. Service providers like Ebizfiling pvt ltd provides services of registration of Private Limited Company, OPC, LLP, Indian subsidiary, and provides end to end incorporation services and handles each and every clients personally, providing them guidance and proper solutions to their queries.
Conclusion
The Government of India's make in India program, Policies of Ease of Doing Business, Large labour pool has certainly opened up the country's long stagnating domestic manufacturing sector to foreign investment. Though there are areas that are gradually being improved, these changes represent an important opportunities for foreign investors willing to invest their time and money into finding the right sector and the right investment channel as well as the right service provider in India.
In India, the Foreign Direct Investment policy is regulated under the Foreign Exchange Management Act, 1999 (FEMA Compliance) governed by the Reserve Bank of India.
About Ebizfiling -
EbizFiling is a concept that emerged with the progressive and intellectual mindset of like-minded people. It aims at delivering the end-to-
end incorporation, compliance, advisory, and management consultancy services to clients in India and abroad in all the best possible ways.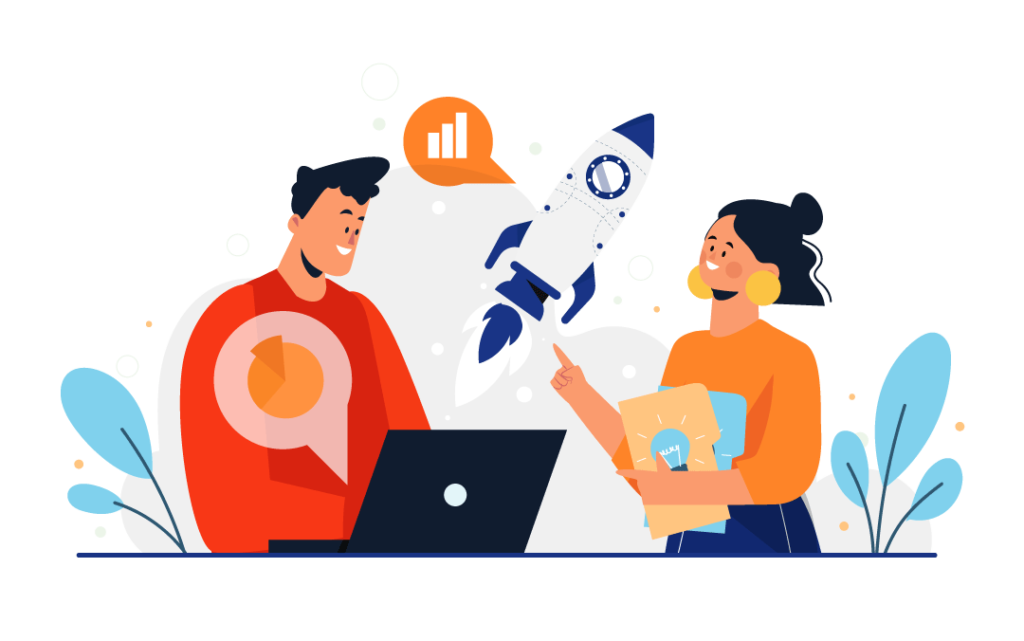 Reviews
"Our Company being an Indian Subsidiary requires much compliance, but ebizfiling has provided us end to end services. They are very important part of our business. They handle all of the legal tasks in India. I highly recommend ebizfiling for non-residents thinking of starting a project in India."

My Company Annual Filling is very well looked after them and I am extremely satisfied and would definitely recommend them for the same.