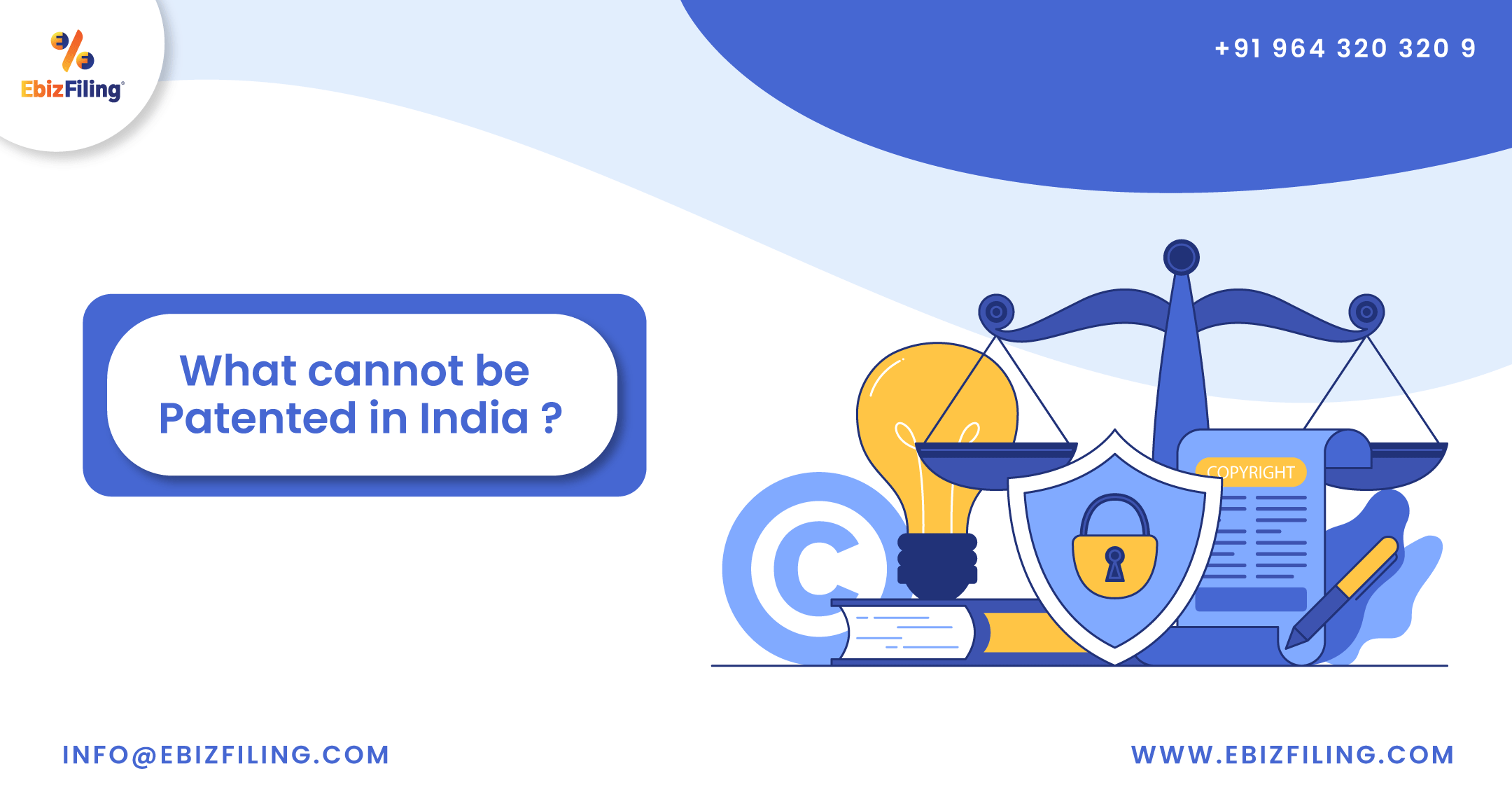 A complete guide on "What Cannot Be Patented in India?"
What cannot be Patented in India? And process on "How to apply for a Patent in India?"
Introduction
For a set period, a Patent gives you the exclusive right to prevent anyone from producing, selling your invention, or using it. Obtaining a Patent is the first action an investor should take to protect his or her innovation from being misused. This article includes information such as "What cannot be Patented in India?", Benefits of filing a Patent in India, and "How to apply for a Patent in India?".
For an invention to be Patentable in India, it must be a novel product or technique that involves an innovative step and maybe manufactured or employed in the industry. In order to be Patentable, the invention must also meet certain requirements relating to novelty, inventive step, and industrial usefulness. Before going towards "What cannot be Patented in India?", Let's have a quick look at "What is Patent?"
What is Patent?
A Patent is a sort of intellectual property that grants its owner the legal right to prevent others from creating, using, or selling an invention for a set length of time in exchange for the invention's enabling disclosure being published.
Know More: 4 types of Patent Application in India
Benefits of filing a Patent in India
As the innovator's owner, you'll gain more credibility.

Obtain a legal monopoly on innovation.

Also, make it illegal for your competitors to duplicate, sell, or import your intellectual property without your authorization.

Patents can be sold or licensed to generate additional cash.

Profit from premium pricing because Patented products attract buyers who are ready to pay more due to limited supply.
Information on "What cannot be Patented in India?"
According to Section 3 and 4 of the Indian Patent Act, below are the innovation that cannot be Patented in India:
A pointless or insignificant creation.

An invention that claims something that is clearly in violation of well-established natural rules.

The discovery of a scientific principle on its own is not sufficient.

Furthermore, an invention whose primary goal or intended use is illegal, immoral, or harmful to public health.

Formulation of a Theoretical Concept.

The mere discovery of a new property or use of a known material, or the use of a known process, machine, or device, unless the known method produces a new product or uses at least one new reactant.

Furthermore, the simple finding of a novel form of a known chemical that does not result in an increase in the substance's recognised efficacy.

A substance created by a simple mixing that solely results in the aggregation of the qualities of its constituents, or a method for creating such a substance.

Similarly, the simple arrangement, rearrangement, or duplication of existing devices, each of which operates independently and in a predictable manner.

Methods of Horticulture or Agriculture.
In India, there are a few other innovations that are not Patentable:
Atomic energy-related inventions.

Any procedure for treating people, animals, or other species in a medical, surgical, curative, prophylactic, or other manner.

Plants and animals in whole or in part, excluding micro-organisms, including seeds, varieties, and species, as well as essentially biological processes for the creation or propagation of plants and animals.

Algorithms are a type of mathematical or business method, as well as a computer programme.

A theatrical, artistic work, or musical as well as any other aesthetic creation, including cinematographic works and television programmes, falls under this category.
Process on "How to apply for a Patent in India?"
The first step towards the filing of a Patent in India, is Performing a search to see if the invention is Patentable or not.

If it is Patentable than drafting of Patent Application began, below are the steps that come under Drafting stage:
Following the completion and thoroughness of the search, the next step is to prepare an application form in form 1.

A patent specification must be submitted with each application. This must be done in form 2, where the complete or provisional specification, depending on the state of the invention, must be provided (Whether its partially completed or fully completed). If a provisional application is filed, a 12-month-period is allowed to complete the invention and file the complete application.

Along with the application, a Patent draught will be required to be supplied. The Patent draught is a crucial document since the Patent office will use it to determine whether a Patent should be issued or not.
If the Patent is accepted, then the official Patent Journal will publish Patent applications filed with the Indian Patent office. Otherwise it will not be recorded in the Patent Journal.

Before a Patent is awarded, every application for protection will be considered. Form 18 is used to submit an application for examination.

The sooner one submits a request, the sooner the examiner will review the application. After the application is filed, it is forwarded to the Patent officer, who will analyse it to ensure that it complies with the Patent laws and rules.

The officer conducts a thorough search in which he or she analyses the relevant technology in depth and communicates any complaints.

Once all the issues related to the Patent are resolved and an officer is fully satisfied with the Patent Application, Patent is granted.
Conclusion
India is a country that recognises the value of robust Patent systems in advancing industry and trade and bringing it up to speed with the rest of the world. The number of Patent applications has increased since the Indian Patent legislation was enacted. Sections 3 and 4 of this act (which include non-Patentable inventions) have served as a filter to determine what qualifies as an invention. Patents are only granted to novel and beneficial innovations.
About Ebizfiling -
EbizFiling is a concept that emerged with the progressive and intellectual mindset of like-minded people. It aims at delivering the end-to-
end incorporation, compliance, advisory, and management consultancy services to clients in India and abroad in all the best possible ways.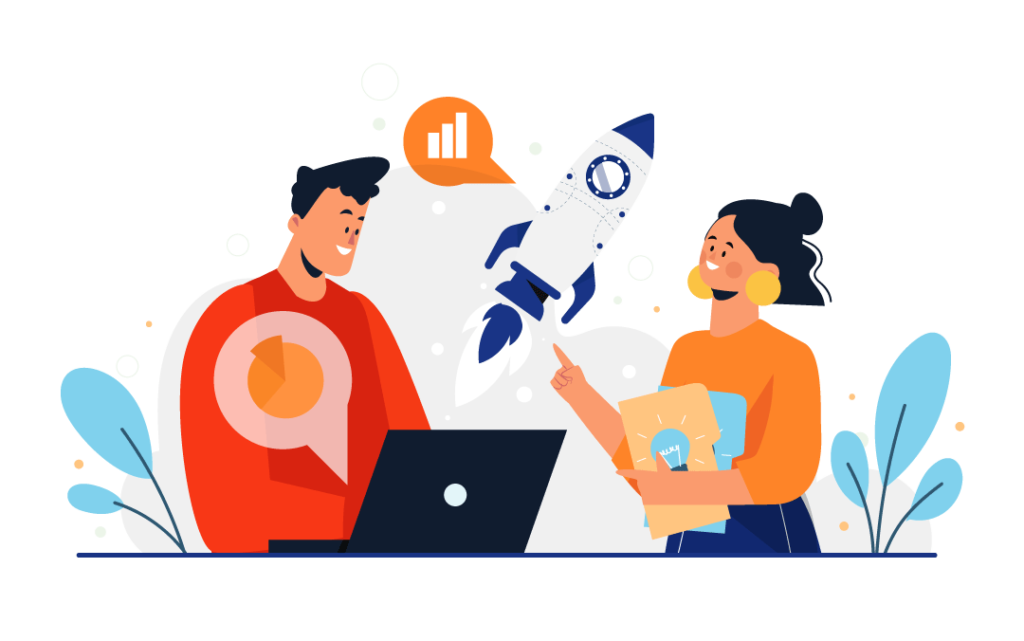 Reviews
Begining day one the focus was on how to help the customer i.e me. Be it the way the process is explained or timely updates on the process or how to be on time in ensuring the documentation is done, the team was very professional. I would definitely recommend this team and definitely use their service again and again.

It was fantastic working with EbizFiling. They are friendly and supportive. Everything done smoothly and on timely basis. I would love to work with them again.

All service are very good and also Cooperative staff