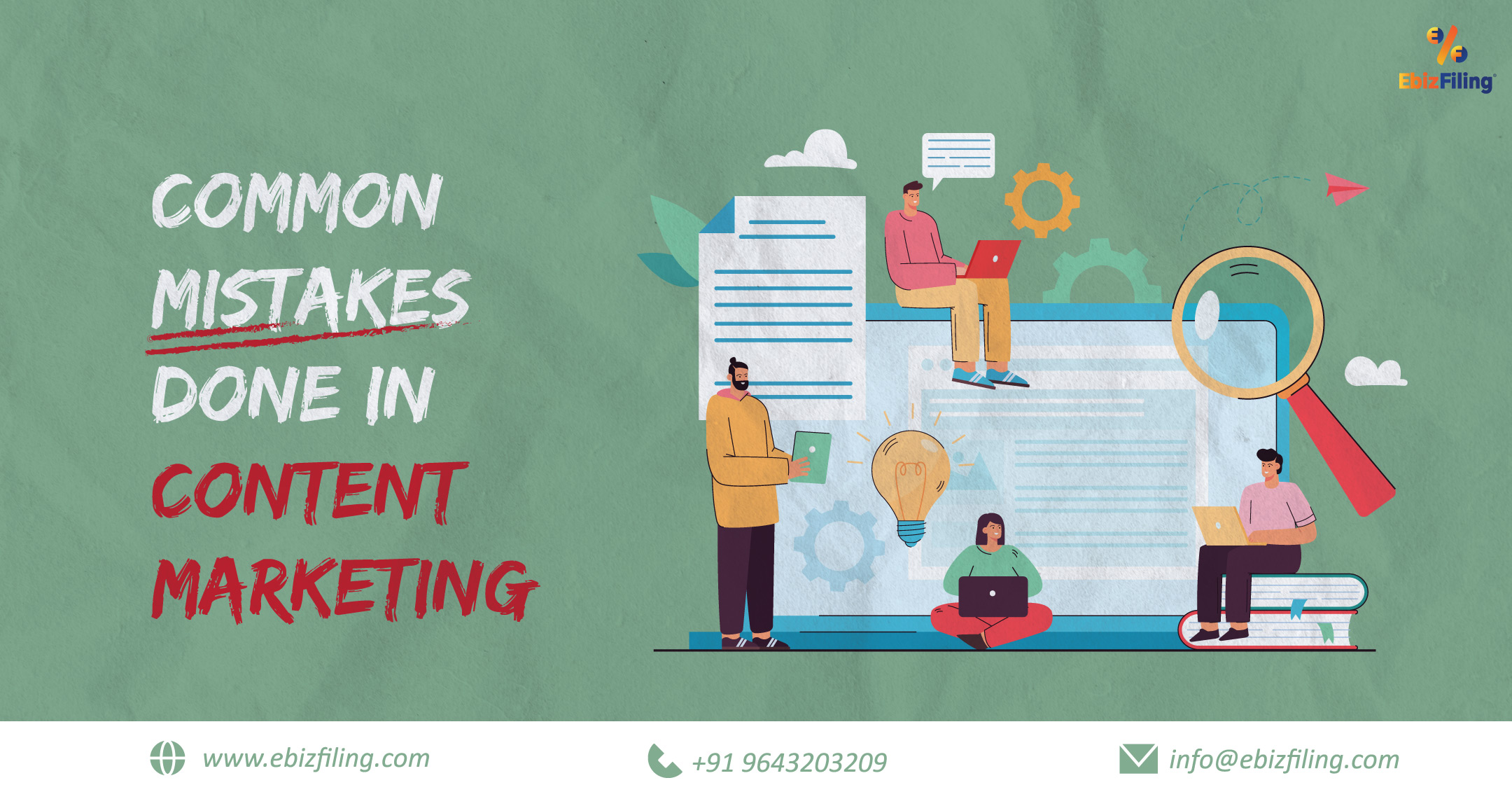 Content marketing mistakes – One should take care of
Importance of Content Marketing and 6 Content marketing mistakes you need to avoid
Introduction
Content marketing is easy to get wrong. Everyone has been there.  We are all creating content these days. Whether for our blog or for our social media channels. And we anticipate seeing results from our efforts. However, this is not always the case. So, where are we going wrong? Well, there are six content marketing mistakes listed in this blog. But, before we get into mistakes, it is important to understand Content Marketing and why it is important.
About Content Marketing
Content marketing is a marketing strategy that uses relevant articles, videos, podcasts, and other media to attract, engage, and retain an audience. This strategy builds expertise, raises brand awareness, and keeps your company top of mind when it comes time to buy what you sell.
By creating and distributing content in various ways, a content marketing strategy establishes your brand as a thought leader, increasing trust among your audience. Content marketing is a type of inbound marketing that attracts customers and fosters loyalty, making it an effective customer retention strategy.
Consistent use of content marketing builds and nurtures relationships with both new and existing customers as people are understanding the importance of content marketing. When your target audience perceives your company as a partner invested in their success and a valuable source of advice and guidance, they are more likely to choose you when the time comes to buy.
Importance of Content Marketing
Increase the number of leads.
When you use content marketing to drive traffic, you can increase your lead generation. You can generate more leads and begin to develop relationships with potential customers by educating them. This builds trust and makes them feel more comfortable purchasing from your company.
Creating content is an excellent way to gain authority and become a thought leader in your industry. Content not only helps you build trust, but it can also position your brand as the most authoritative on a specific topic.
Improve your online visibility.
A content strategy can assist you in attracting more customers and website visitors, particularly when people are constantly looking for solutions to their problems. Offering educational and informative content on a topic of interest to them can help you increase your online visibility through your website or social media accounts.
Loyalty is important in marketing and business because the more loyal your customers are, the more likely they are to make repeat purchases. Offering informative content can help consumers begin to trust your brand and see you as a thought leader.
6 Content marketing mistakes – One should take care of
1. Creating content without considering the target audience
Always make content for your target audience. If you do not do it, your audience will quickly abandon you. Understand your audience's desires, their pain points, and what they require to solve their most pressing problems. If you need to learn this information, talk to them or use surveys. However, creating content without this information is a recipe for disaster. It also implies that you must draw a difference between what you want to create and what your audience wishes to know.
2. Understand What Your Company Is Known For
It is critical to understand how your visitors arrive at your website. It entails narrowing down the niches in which you want your company to be known. Aiming for too many keywords and spreading yourself too thin can reduce your chances of being recognised in your niche.
3. Too Much Content Alteration
Google's search algorithms are constantly changing, so marketers must stay up to date. However, changing your content too frequently can harm your Google ranking. Staying the course for a unique long-tail keyword will pay off in the long run.
4. Insufficient promotion of content
Content marketing does not end with the publication process. Many marketers make the mistake of focusing solely on content creation; however, for content to have an impact, marketers must repeatedly place it in front of their target audience.
Marketers should devote more time to promoting their content than they do to creating it. One suggestion is to apply the 80/20 rule. Spend 20% of your time creating content and the other 80% promoting it through social media, blogs, email, and other channels.
5. Failure to evaluate content marketing performance
One of the most common errors that marketing teams make is failing to evaluate the effectiveness of their efforts. There is no way to know what is or is not working without looking at the data. For example, if a piece of content is performing well, marketers can re-purpose it or concentrate on that particular tactic. If something is not working, they can shift their attention to another project.
It is critical to conduct a quarterly review of content marketing performance with the rest of the team. Engagement metrics such as page views, social media shares, and the amount of time visitors spend looking at content can help marketers continuously improve their campaigns.
6. Not writing reusable content
When it comes to content creation, a one-and-done approach is not a good idea. A quality piece of content takes a lot of time and resources to create, so marketers should look to maximise their return on investment by creating content that they can re-purpose and post on different channels later on. Marketers, for example, can re-purpose a blog post into something more visually appealing, such as an infographic or video. Because all of the research has been completed, it is primarily a matter of repackaging the information into a different medium.
Bottom Line
Marketing teams can avoid some of the most common content marketing pitfalls with careful planning. When developing an effective content strategy, marketers must consider everything from implementing a content approval process to creating content that spans the entire sales funnel. Those who get it right, on the other hand, will reap the benefits of their content efforts.
About Ebizfiling -
EbizFiling is a concept that emerged with the progressive and intellectual mindset of like-minded people. It aims at delivering the end-to-
end incorporation, compliance, advisory, and management consultancy services to clients in India and abroad in all the best possible ways.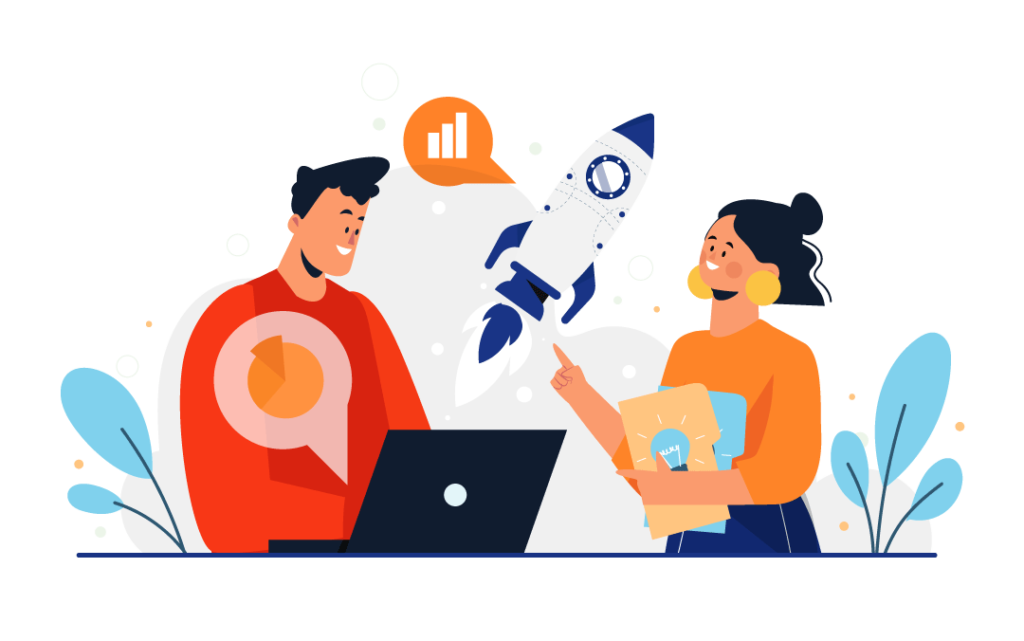 Reviews
I've received great support even during these times of distress. Thank you so much, and a special shout to Nilesh who has been extremely supportive.

My GST process was made easier with Ebizfiling. I really appreciate the hard work by your team. Keep up the same in the future. Good Luck!

More power to the Ebizfiling team for being so generous and systematic in the whole process of ESIC registration.