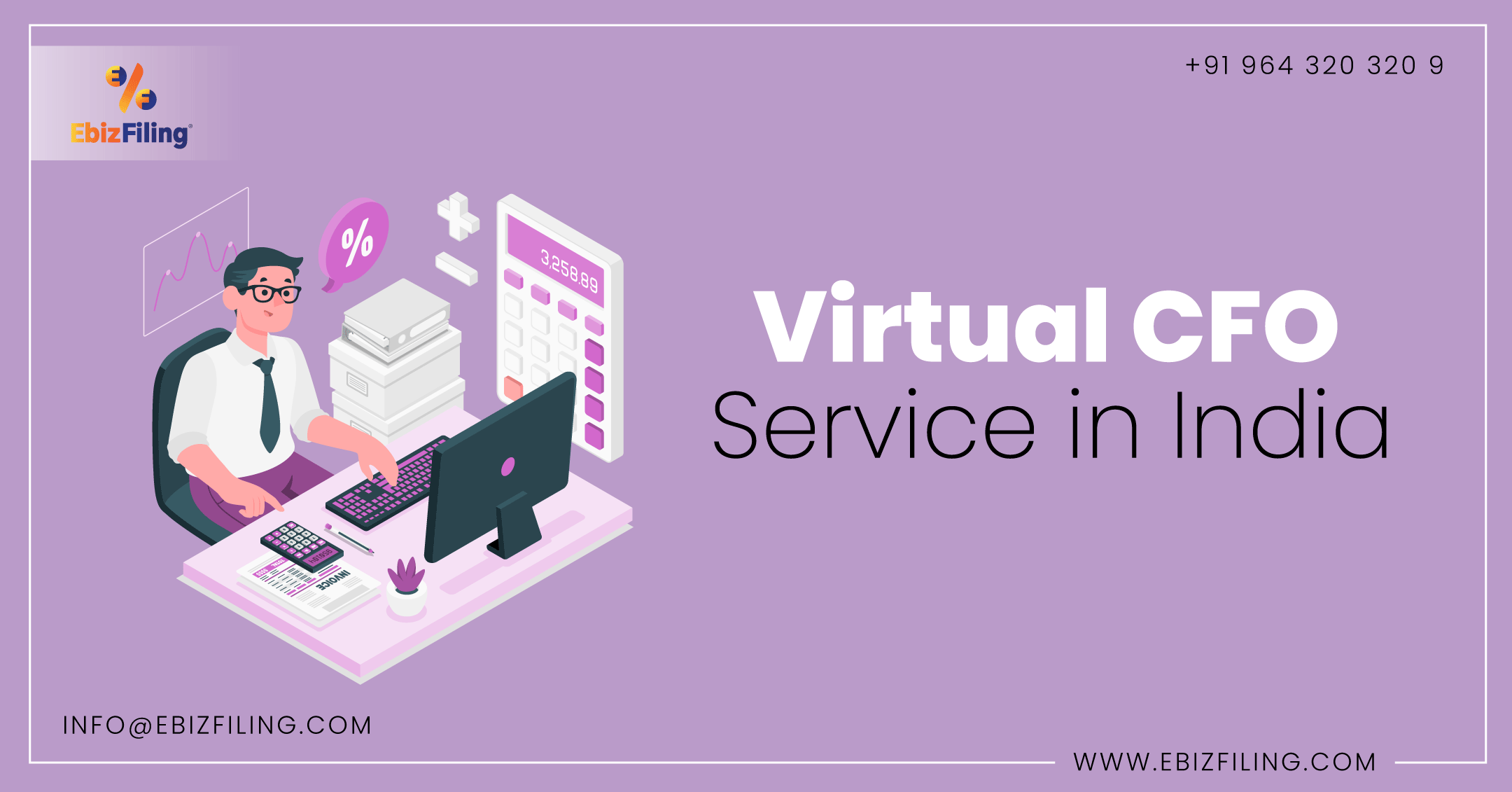 Virtual CFO Services in India for a Startups, SMEs & for a Company
Everything you need to know about Virtual CFO (Chief Financial Officer) Services in India for Startups, SMEs, and for Companies
Information on Virtual CFO services in India, CFO services for startups, benefits of virtual CFO services, and other CFO services in India will be described in this article. Let's start with the basics before getting into the Virtual CFO services for startups and small businesses.
Every organization, whether it is a startup or a large corporation, requires a Chief Financial Officer (CFO). However, the cost of hiring a CFO is high, therefore small businesses and startups cannot afford one at first. At that time Virtual CFO Services came into the picture, which will help startups, small and medium-sized businesses to grow in the market.
What is Virtual CFO Services?
This is a new concept that enables businesses of any size to benefit from CFO services without the need to engage full-time staff. If you own a small business or startup or even a company then the Virtual CFO Services would be advantageous to you.
The services of a Virtual CFO might be delivered remotely or through an outside consultant. Businesses have reacted to changing market trends thanks to digitization. Because some organizations lack the financial resources to engage an in-house CFO, they opt for virtual CFO Services.
Importance of Virtual CFO Services to the Business
Helps in Cash Flow Management
Cash flow management is essential for any organization, whether it is a startup or a major corporation, because it is a company's lifeline, and one must pay close attention to cash inflows and outflows. A Virtual CFO will assist you in determining your present cash position and the levers that need to be pulled in order to maximize cash flow and help you in protecting your company's cash flow.
Helps business in Increasing Productivity
Using a Virtual CFO helps business owners and key staff to concentrate their efforts on their core tasks and areas of expertise. This specialized concentration increases productivity by making better use of what you currently have and saves your time. Also, it helps businesses in saving costs, because a virtual CFO will be less expensive as compared to the in-house Chief Financial Officer (CFO).
Helps Business in maintaining their Budget
You can control your budget with the help of Virtual CFO Services. Every organization has a set budget that it uses to conduct its tasks. Your organization will receive a thorough report on budgetary analysis and reporting as part of this service. This is impossible with a standard CFO (Chief Financial Officer). Even if it does, it will likely require some time and work.
Flexibility comes with Virtual CFO Services in India
You can establish the terms for time and money that work best for your organization if you hire a VCFO (Virtual Chief Financial Officer). This entails the VCFO working full-time for a predetermined number of weeks before transitioning to part-time. You can scale up or down depending on your needs. You only pay for the time and deliverables you need for your business, not for the experience and knowledge you demand.
How can Startups benefit from Virtual CFO Services in India?
Below are the points which help in understanding "How Virtual CFO Services in India will help startups to grow their business in India?".
Consultants are useful in most areas of business because they bring an experienced yet fresh perspective to bear on a company's troubles and struggles, allowing them to assist in the resolution of problems that your in-house team may be too close to see answers to.
You require financial professional guidance if you do not know how to boost profitability or secure your company's financial state. You can get the support and counsel you need from an outsourced CFO.
Virtual CFO Services give an in-depth, high-level financial analysis of your costs and income to assist you in developing strategies to address financial issues.
CFO experts who examine your balance sheet can assist you in bringing your accounts payable up to date and freeing up cash. It's up to you and your shareholders to decide how to spend that money for the growth of your Company.
Also Read: Accounting for Traders, Manufacturers and Small Businesses
FAQs on Virtual CFO Services in India
1. What is a Virtual CFO's Role?
At its most basic level, a Virtual CFO is supposed to act as the client's bookkeeper, with accountability for the correctness of the account books and the interpretation of financial data from accounting data for the customer. They will be in charge of carrying out or managing the reporting procedure.
2. Why should I use the services of a Virtual CFO?
The main purpose for re-appropriating CFO financial administrations is to help the company grow. It enables corporate executives to concentrate on various commercial activities. Virtual CFO service will prove beneficial for better financial performance in a business.
3. I'm starting a business and would like to hire a virtual CFO. Is this possible?
Yes, you may hire a virtual CFO for your business, and it will help your company grow more efficiently and effectively in the market.
4. What are the administrative services Virtual CFO will provide?
A virtual CFO can provide services such as Human Resources arrangements, enrolling, and help in maintaining accounts. It will also aid in the development of a cost-cutting strategy for the company.
Conclusion
Hiring Virtual CFO services will have your back and can benefit you in a variety of ways, from management reporting to budget and forecasts, cash flow management, preparation to accounting service. It will not only improve the capabilities of your financial functions, but it will also give your firm total technical and administrative support. Virtual Chief Financial Officer services in India are increasing, and it helps startups, small businesses and companies to improve there efficiency in the market.
About Ebizfiling -
EbizFiling is a concept that emerged with the progressive and intellectual mindset of like-minded people. It aims at delivering the end-to-
end incorporation, compliance, advisory, and management consultancy services to clients in India and abroad in all the best possible ways.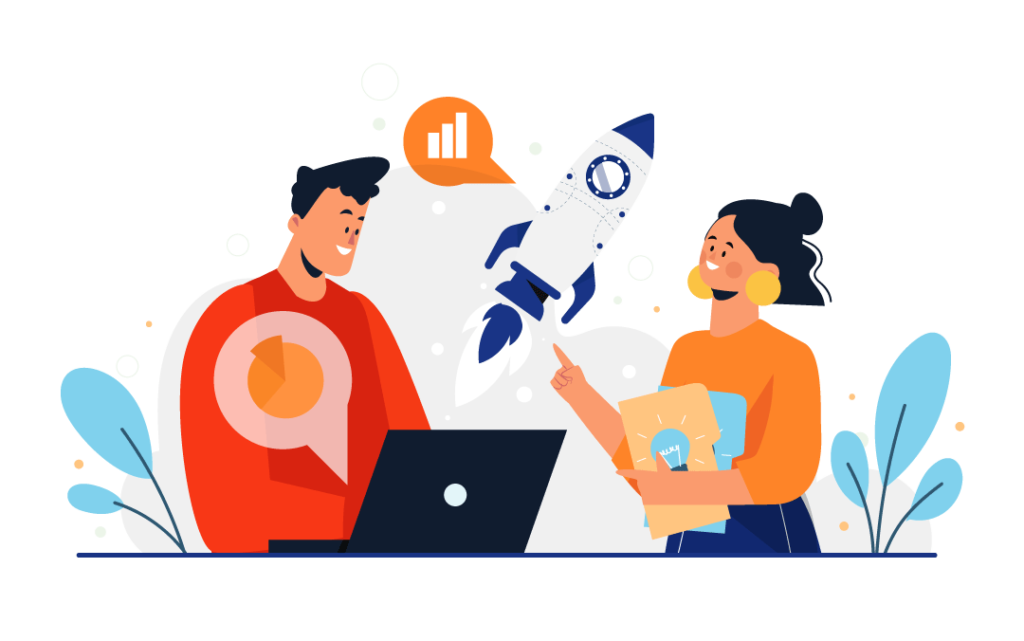 Reviews
Thanks and complements for rendering necessary service as to incorporation and Registration of Pratyasha Agro Pvt. Ltd.

I expected them to be more helpful. Disappointed.