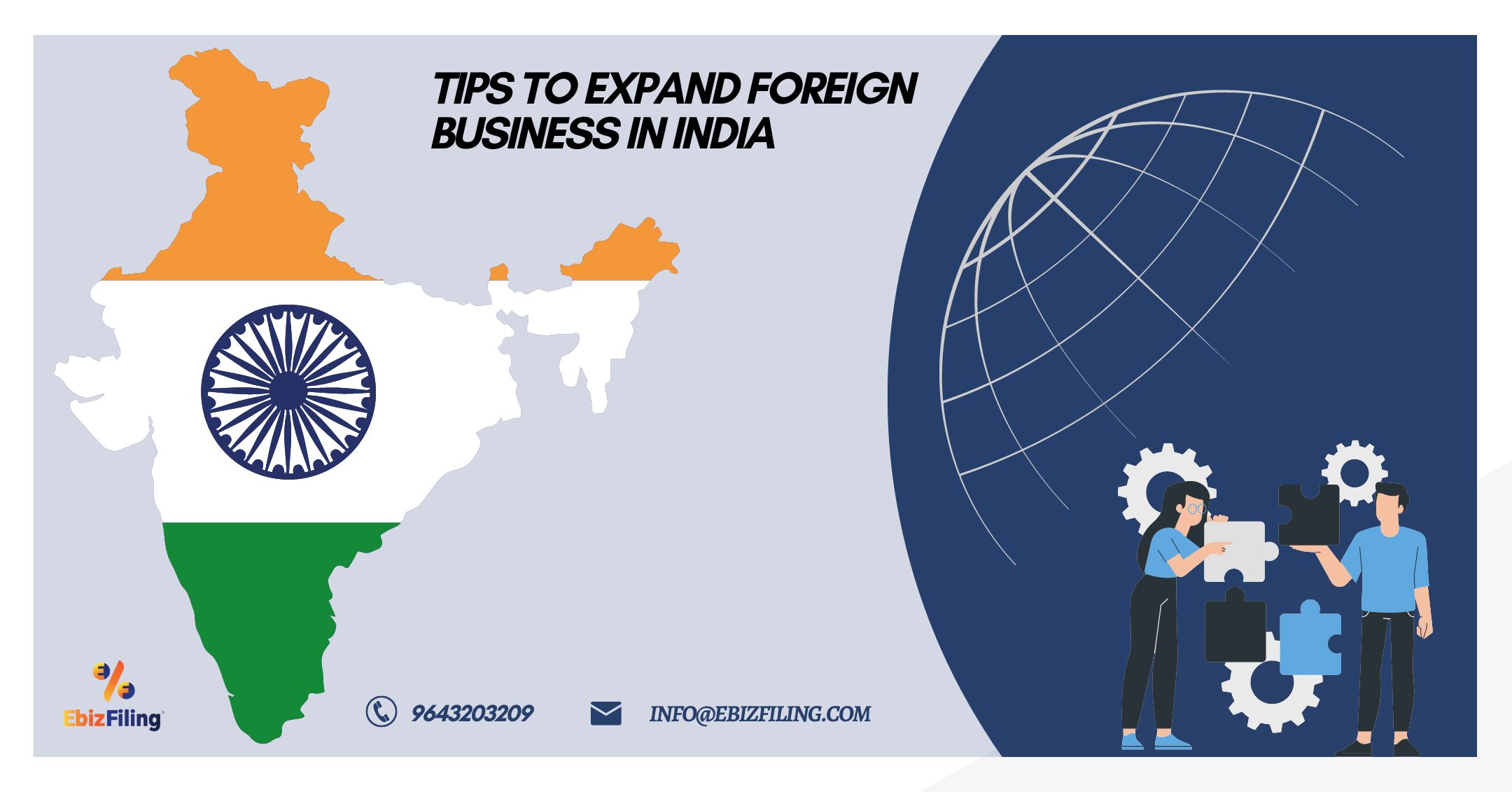 A guide to the tips to expand foreign business in India
Tips to expand foreign business in India
Introduction
Starting a business in India is profitable in a variety of ways. India is one of the best countries for worldwide business growth. A foreign company's development plans in India must be based on thorough market research and a solid business plan. It is necessary to have an awareness of the advantages of your business before starting any type of business, including the market, work environment, and location. It's important to understand the best strategy for establishing a firm. The thorough information in this article will help you know more about the tips to expand foreign business in India.
What are the benefits of starting a foreign business in India?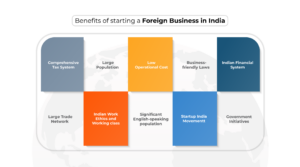 1. Comprehensive Tax System-: India has a comprehensive network of tax treaties. Moreover, recently Indian tax system has been modified by the Direct Taxes Code as well as the Goods and Service Tax (GST) to provide ease of doing business.

2. Large population-: Economically a large population and a big market without borders with generally established logistics to do business is one of the major advantages of starting a business in India. India's young population and growing economic power promises to be a magnet for foreign companies for decades to come.
3. Low Operational Cost-: There is a noticeable Low costs of operation possible from infrastructure to phones to the internet to labor to salaries to anything required to set up a business. Moreover, workers are ready to work at a low cost.

4. Business-friendly Laws-: In recent years, several important bills that are beneficial for most industrial sectors have been passed in the Indian Parliament. The Goods and Services Tax Bill has increased efficiency in the movement of products across India. The Direct Taxes Code Bill has cleanup tax laws.

5. Indian Financial System-: India has a well-regulated financial system which has access to developed markets all over the world and can be financed through multiple sources restricted to some rules and regulations of RBI etc.

6. Large Trade network-: India boasts a vast network of technical and management institutions that are of the highest international standards backed by regional and bilateral free trade agreements. In addition to that, there are numerous trading partners to trade with. These institutions develop excellent human resources.

7. Indian Work Ethics and Working class-: Indians are known for their work ethics all over the world. The blend of hardworking nature with the willingness to learn and never say no attitude, is what sets Indians apart from their South Asian counterparts. Moreover, the huge no. of Indian population falls under the working age group i.e. 18 to 65 adds more years to service availability in the Indian Market. The youth has come out of the closet and now looking for opportunities. Businesses can leverage this opportunity by generating employment and increasing productivity.

8. Significant English-speaking population-: India has a strong base of an English-speaking population for business purposes. The historical relationship between the UK and India means that Indians have a high level of English. Although the accent and vocabulary of Indian English is slightly different from that of British or American English, international organizations will benefit immensely from graduates' ability to speak English fluently, as well as their command of the many local Indian languages.

9. Startup India Movement-: Under the head of 'Startup India Movement' the government is introducing several reforms to create possibilities for getting Foreign Direct Investment (FDI) and foster business partnerships. Some initiatives have already been undertaken to alleviate the business environment from outdated policies and regulations. This reform is also aligned with parameters of World Bank's 'Ease of Doing Business' index to improve India's ranking on it.

10. Government Initiatives-: The government of India has taken several initiatives to attract foreign investments in India's diverse sectors. It has announced a number of attractive schemes and policies from time to time to lure investments. The individual ministries of different industries have made special attempts to ease the rules and regulations related to foreign investment in the industry.
What are the 3 tips to expand foreign business in India?
There are several tips to expand a foreign business in India but the important 3 are as follows-:
Appoint a country manager: A country manager handles the company's business expansion in a new nation or region. He/she must oversee the market release, development, and offering, from production to commercialization through the market's distribution networks. They are best equipped to set up the right strategy and ensure the successful establishment of the company on the ground through regular analysis of the competition according to their understanding of the market, the region, and the language. India often offers great cultural differences for foreigners, in terms of social, personal, or professional life. A country manager will make it easier for you to put your style of management into practice and achieve better professional success.
Choose the appropriate region: India is a challenging nation. It would be wrong to believe that all regions are similar. India has 29 states with varied characteristics and 23 official languages, beginning with a notable culture and language division between the north and the south. This is why it's important to concentrate on your chosen Indian region before attempting to set up a business.
Your industry can assist you in establishing yourself. For example, Bangalore is the best for the IT sector, whereas Hyderabad is ideal for the sciences, Bombay is ideal for consulting, and New Delhi is ideal for sensitive industries. There are also Tirupur for the textile industry, Pune is a highly industrialized city, and Chennai, which is a home to numerous businesses in the automotive and IT sectors. There are a lot of drawbacks to be taken into account, so make sure you constantly look for offices in strategic areas and hire people with the relevant qualifications.
A skilled workforce: India has the advantage of having a workforce that is cheap and highly qualified. It has a population that is getting younger and more energetic, placing it among the top 10 economic superpowers in the world. India is still in the process of developing and turning into a more attractive proposition due to its expanding middle class. However, conducting business in India is still a very challenging task. Do not begin until your project has been thoroughly investigated. This Asian country is not suitable for every business.
Conclusion
India is one of the world's fastest-growing economies, with huge economic potential and a massive market of over 1.2 billion people. India is recognized for its diversity, so making it necessary to conduct expert consultation and research to understand the market structure, consumer wants, and execution. Opportunities in India have attracted a significant amount of Foreign Direct Investment (FDI), and the amount of FDI inflow continues to increase each year as the number of foreign company registrations increases.
About Ebizfiling -
EbizFiling is a concept that emerged with the progressive and intellectual mindset of like-minded people. It aims at delivering the end-to-
end incorporation, compliance, advisory, and management consultancy services to clients in India and abroad in all the best possible ways.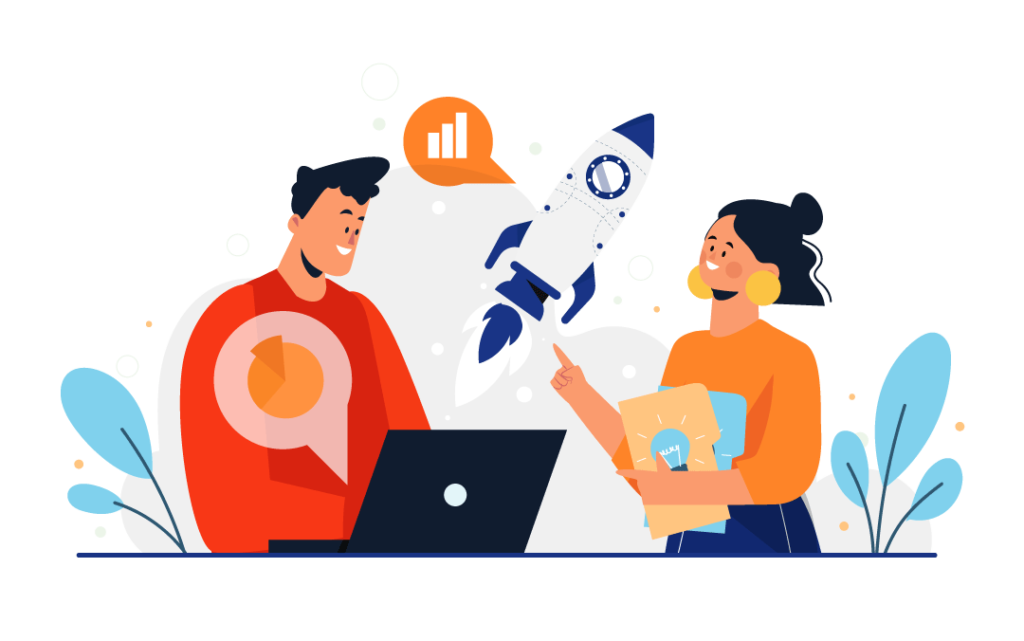 Reviews
I find the service, working approach and commitments very professional. Their progress updates are commendable. I really liked working with them.

My GST process was made easier with Ebizfiling. I really appreciate the hard work by your team. Keep up the same in the future. Good Luck!

Your working team is genius. Thanks.