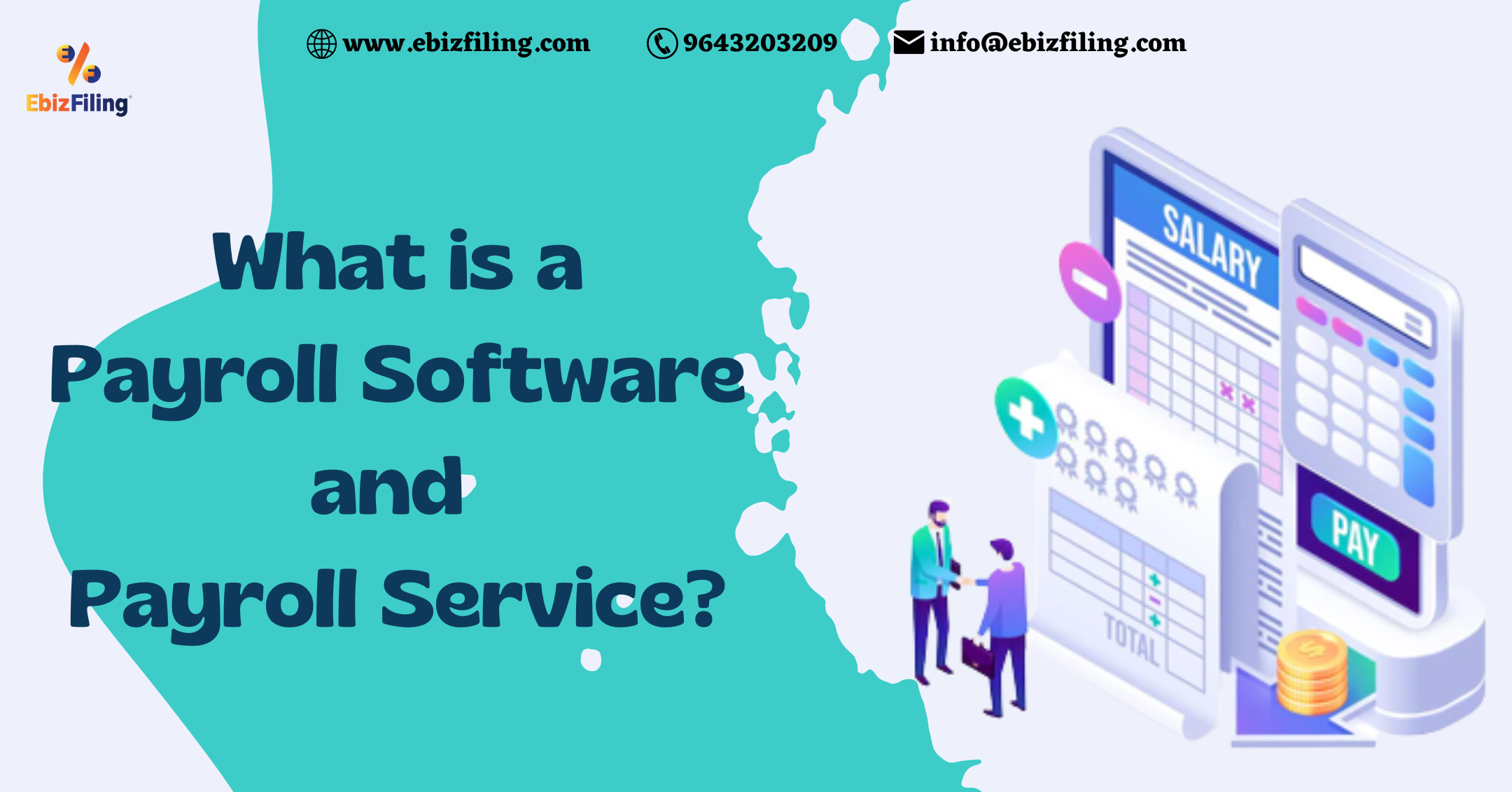 What is the Payroll Software and Payroll Service?
All about the Payroll Software and Payroll Service
Introduction
All businesses require a dependable payroll system, whether it comes from a payroll service provider or is simply offered by payroll software. Even the smallest businesses benefit from automating payroll and minimizing its challenges and labor requirements.  Payroll processing is frequently a difficult and time-consuming task for most organizations nowadays. In particular, this is true for small businesses without a specialized payroll manager. The thorough information in this article will help you know more about payroll software and payroll services.
What is a Payroll Software?
Payroll software automates the accurate salaries of employees of the company. It is efficient, comprehensive, and properly configured which can help businesses of all sizes stay in compliance with tax laws and other financial rules while also lowering costs. Human Capital Management (HCM) systems that are integrated and versatile increasingly include payroll software as a key element. This considerably accelerates the payroll process than paper-based systems, reduces errors, and makes it easier for managers to personalize payments for specific employees.
What are the advantages of using a Payroll Software?
Many firms prefer using payroll software to manual processing because it can:
Faster payroll computations and deductions
Create precise pay slips
Efficiently compute bonuses, costs, holiday compensation, etc.
Automate some processes, such as year-end reporting.
Reduce the compliance burden
Remove the need to understand complex tax legislation
Store information in a safe, easily accessible system, such as pay slips and annual reports.
To increase the value of payroll information for your company, payroll software also offers additional data and analysis.
What are the features of a Payroll Software?
Below are the main features of a Payroll Software:-
Processing and Management of Payroll: Consequently, processing and managing payroll is the most vital role of any payroll software. At its most basic, this is ensuring that each employee is properly paid using their preferred mode of payment.
Money Transfer: Another of the most important payroll features is direct deposit. A payroll software is created to ensure that your employees get paid properly. Businesses can save time and money by not printing and distributing paychecks. Employees don't need to be concerned about check fraud or check loss at the same time. Saving paper through it also benefits the environment.
Accounting Services: Filing your taxes correctly is a major thing. Tax calculation takes time and has a possibility of error, just like any human calculation. It's better to hand over payroll tax computations to software to prevent any errors or issues with federal, state, municipal, Social Security, and other payroll taxes.
Compensation Administration: Payroll and salary administration are just the beginning of managing compensation, which also takes into account unusual payment methods. Compensation management features take care of worker compensation, bonuses, and adjustments for changes in the minimum wage, cost of living, etc. This feature adds a layer to your overall payroll management strategy by monitoring all unconventional payment methods.
Self-service by employees: By asking for access to that data, your employees don't need to spend time in your human resources department. They may receive their payroll data and forms quickly and easily with self-service features. Also it's easy to use biometric to add their presence in the organization.
Reporting: Most types of payroll software are expected to include some sort of reporting or business intelligence capability. Reporting is a beneficial feature to gain insights about your payroll procedures. A moderate summary of your budget, taxes, workers' compensation, and other payroll data is provided by payroll reports. The Human Resource (HR) and accounting departments can use the trends and patterns provided by these reports to enhance their operations. These insights can result in cost savings and more effective payroll processing.
What as a Payroll Service?
Payroll services are provided for paying salaries to the employees of a company. It starts with the development of a list of paid employees and ends with the recording of those expenses. It is a complicated procedure that necessitates collaboration across several departments such as payroll, Human Resources, and finance. Businesses, on the other hand, may easily manage all of the complications by utilizing current technology. The time between two salary disbursements is defined as a payroll cycle. Salaries might be paid weekly, quarterly, or monthly, depending on the needs of the business. In India, it's typically processed once a month.
What are the advantages of Payroll Services?
Selecting a payroll service has a lot more benefits. Few of them are-:
Resources saved: Employees involved in payroll can be released to work on other projects, such generating revenue, due to the resources saved.
Reduced costs: The cost of running a firm in terms of manpower and infrastructure is minimized as there is no need to hire more employees for payroll management.
Real-time data: Payroll companies offer dashboards and insightful intelligence reports through their preferred payroll software or an app.
What are the features of Payroll Services?
Following are the main features of Payroll Services:-
Third-party businesses will handle every aspect of payroll services for businesses who prefer hands-off payroll operations. This involves managing both contractors and employees and ensuring that the finances of the entire workforce are in perfect order.
Not an internal hire, but a third party provider.
The preparation of forms and their automatic mailing.
Delivery on time and direct deposit adjustment.
Including different benefits integration with the payroll system.
Conclusion
It may be challenging to choose between using payroll services and using payroll software. Whichever is best will depend on your company's requirements and current operations. It's important to consider factors like security and access, budget, and the payroll processing experience of your team before picking a choice. When making decisions, keep the things like security and access, finances, and the expertise of your personnel in payroll processing in mind. Payroll software and payroll services pay different attention to these areas, thus having a thorough understanding of your current business environment simplifies the decision.
About Ebizfiling -
EbizFiling is a concept that emerged with the progressive and intellectual mindset of like-minded people. It aims at delivering the end-to-
end incorporation, compliance, advisory, and management consultancy services to clients in India and abroad in all the best possible ways.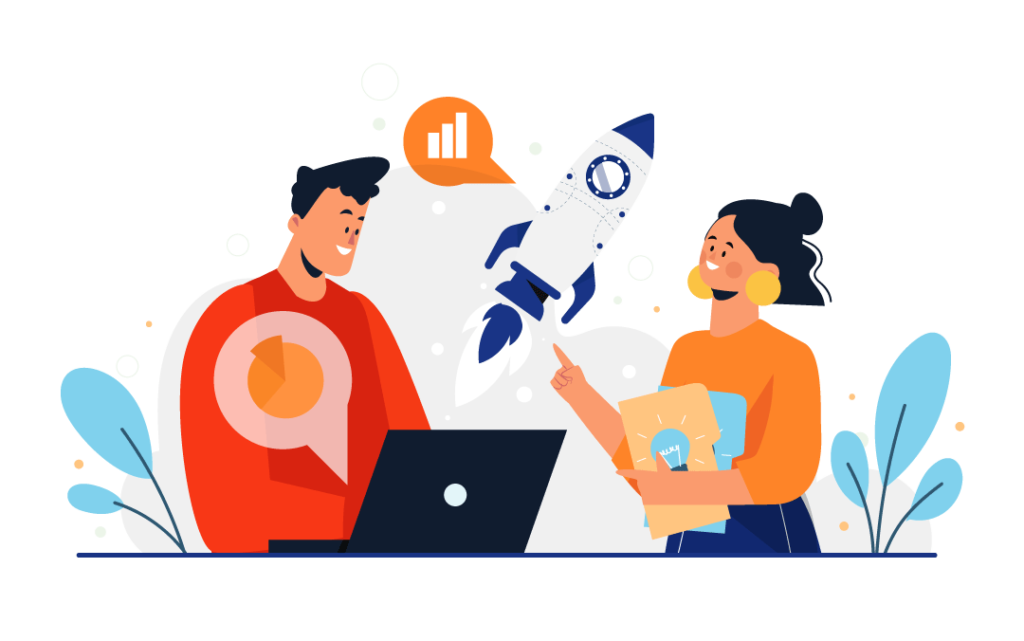 Reviews
EBIZFILING COMPANY IS GOOD. I APPRECIATE THEIR WORK, THEY HAVE BEEN VERY MUCH RESPONSIVE AND RESPONSIBLE, THEIR SERVICE COMES AT AN AFFORDABLE PRICE. TOO GOOD TO BELIEVE. KEEP ROCKING GUYS! GOD BLESS.

I took a TM service for my Tea Brand, wonderful service with humble staff, and provided solutions on time. Recommended for all

I took import export certificate from the ebizfiling. They have done the work on time.. Thank you for making my import export certificate in time 😊