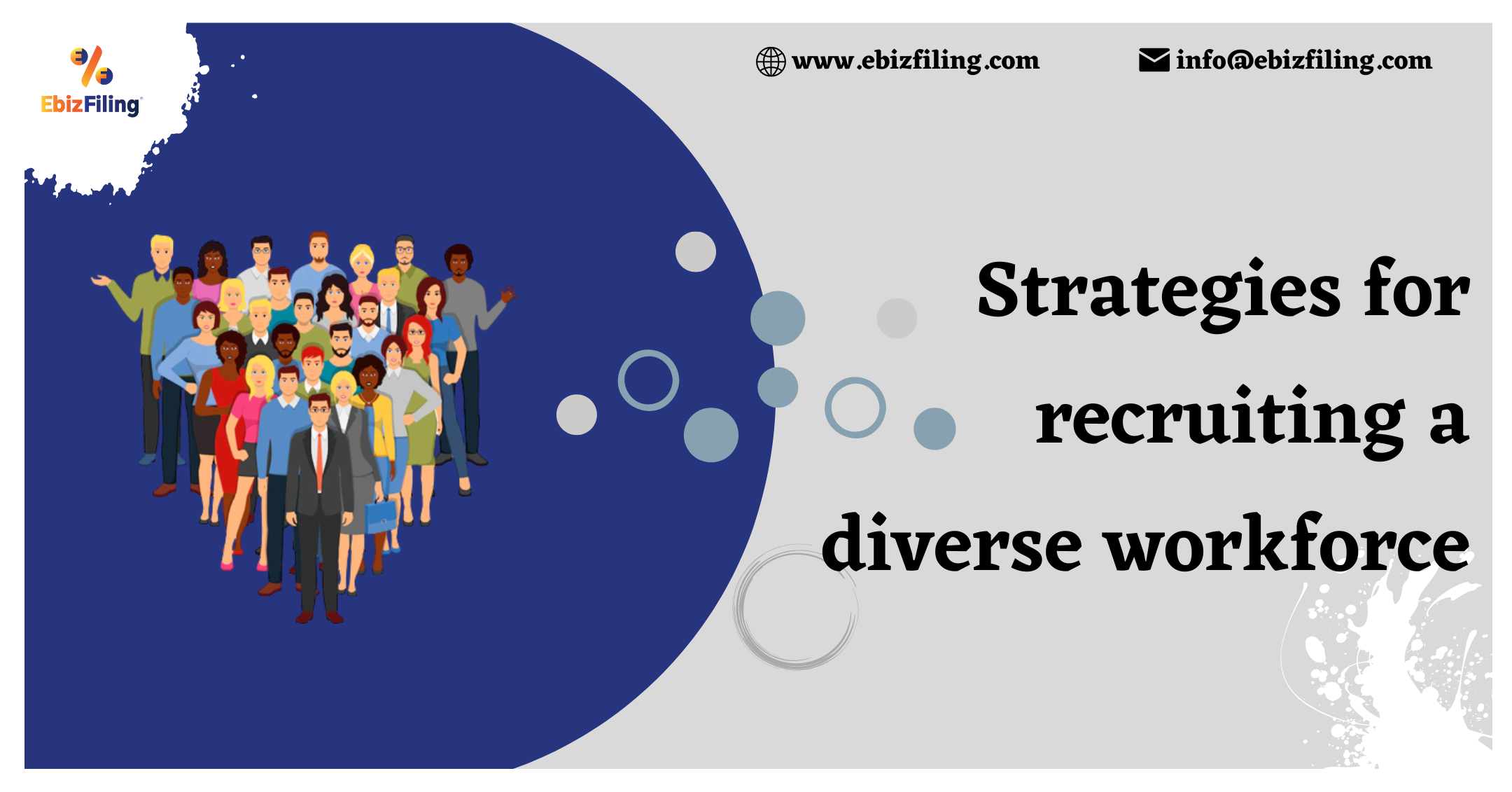 Strategies for recruiting a more diverse workforce
Introduction
The discussion of diversity extends beyond performance and results in the workplace. Diversity is a worthy goal for any business to achieve. Building teams from qualified applicants of any gender, background, race, religion, or sexual orientation is long overdue and a step toward true workplace equality. In this article we will discuss all about the strategies for hiring or recruiting a more diverse workforce.
What is Recruiting?
Recruitment is the process of actively seeking out, locating, and hiring candidates for a certain post and employment. Human resource (HR) managers approach a candidate who meets their fundamental criteria and standards and also explains their company's culture and the expertise they are currently seeking.  It is a method of workforce optimization, and if a person leaves unexpectedly, the business is never under any pressure to fill the job roles. There are significant odds of finding a candidate whose educational background, professional skills, talent, and experience exactly match the skills required to fulfill the open position because recruitment entails a long-term employment plan.
What is diversity recruiting?
The concept of diversity in the workplace maintains that your team should generally reflect the social mix of the community in which you live. Your staff should be composed of a variety of individuals with various backgrounds and experiences. Diversity in terms of gender, experience, socioeconomic status, color, religion, sexual orientation, and other factors might be included.
Diversity can be divided into two categories: acquired diversity, which is acquired over time, and inherent diversity, which includes demographic variables. Consider that inherent variety is linked to a person's ethnicity, gender, age, physical condition, and any other trait that comes as a part of who they are as a person. Acquired diversity refers to things that are more flexible and that can change over time, such as education, experience, values, skills, and knowledge.
What are the strategies for Recruiting a more diverse workforce?
There are a lot of strategies for recruiting a more diverse workforce.  Some of the strategies are as follows-:
1. Check your job postings:
Auditing your previous job postings and making revisions to appeal to a wider range of people is one of the finest strategies to attract diverse candidates. You may observe that some of the languages you employ are more suited to a particular demographic or level of experience. Find ways to be more inclusive in your language if this is the case so that you can attract people from various backgrounds.
2. Look for sources where a variety of candidates are present:
Choosing applicants from a variety of sources is a smart approach to ensure that your skillset is full of diverse individuals. When looking for new candidates, avoid using the same sources repeatedly. A skilled workforce of similar applicants and a lack of diversity can result from concentrating primarily on the sources that you are most familiar with.
3. Inspire your diverse workforce to recommend their connections:
Members of your team likely have networks of people with backgrounds comparable to their own. An excellent way to strengthen your diversity recruitment strategy and demonstrate that your business supports individuals with unique perspectives is to establish a diverse candidate referral program.
4. Give targeted individuals internship opportunities:
Numerous businesses have launched internal diversity initiatives that provide internship and joint education opportunities to applicants from particular backgrounds. This is a great technique to persuade aspiring candidates in your sector to work with you and gain experience.
5. Develop business guidelines that attract diverse candidates:
It is one thing to say that you respect varied recruiting tactics and teams; it is quite another to maintain these ideals on a daily basis truly. It is important to actively establish firm policies that appeal to different candidates.
6. Use blind resumes:
Recruiters are increasingly employing the practice of "blacking out" all personal information from resumes to remove bias from candidate screening. Even if it's not done intentionally, information like names, schools, dates of birth, certain places, and so on can all help to some extent in a biased evaluation of the candidate.
Conclusion
Diversity improves your business in every aspect, from customer satisfaction and income to employee engagement. Before you post a job opening for the next role, you should begin implementing proactive methods to attract diverse individuals to apply. The benefit of hiring in this manner is that diversity breeds diversity. Candidates for future positions will perceive your organization as a secure and welcoming environment for folks from underrepresented groups to apply as you hire a more diverse team. Over time, your business gains a reputation as a top employer that respects diversity and treats each employee as an individual.
About Ebizfiling -
EbizFiling is a concept that emerged with the progressive and intellectual mindset of like-minded people. It aims at delivering the end-to-
end incorporation, compliance, advisory, and management consultancy services to clients in India and abroad in all the best possible ways.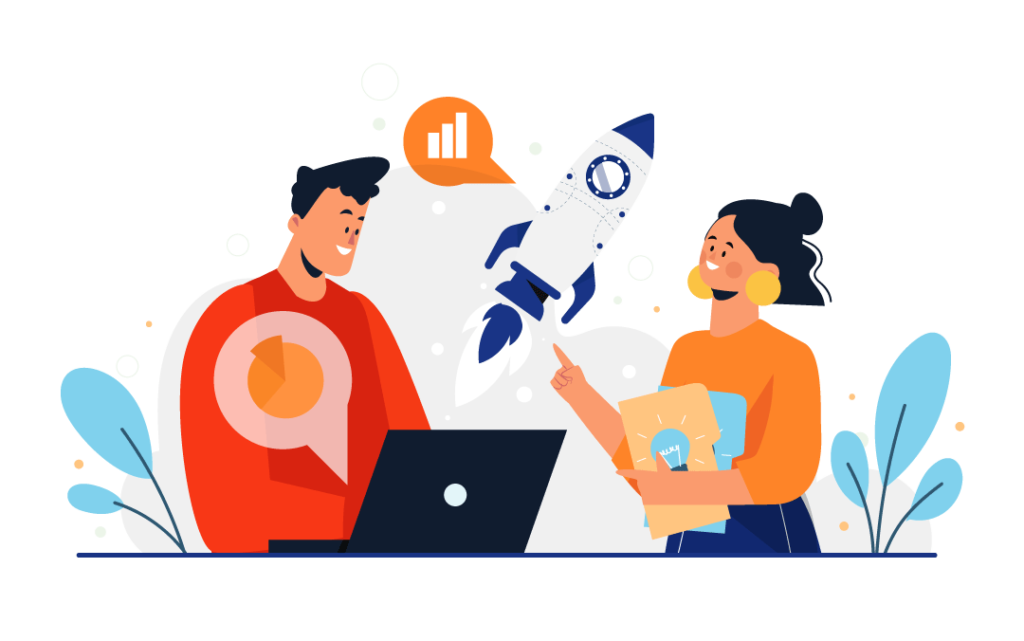 Reviews
Let me be honest and tell you that I did not choose eBiz filing after my initial LLP company registration did to pricing. A lot of companies contact me with better rates so I generally choose them. However, I will still rate eBiz filing 10/10 on work ethics. You guys are professionals in true sense.

I am very happy with the way they serve their clients. They are focused on providing the best help that they can and are result oriented.

Great work done by the Ebizfiling team. Good luck for the future.