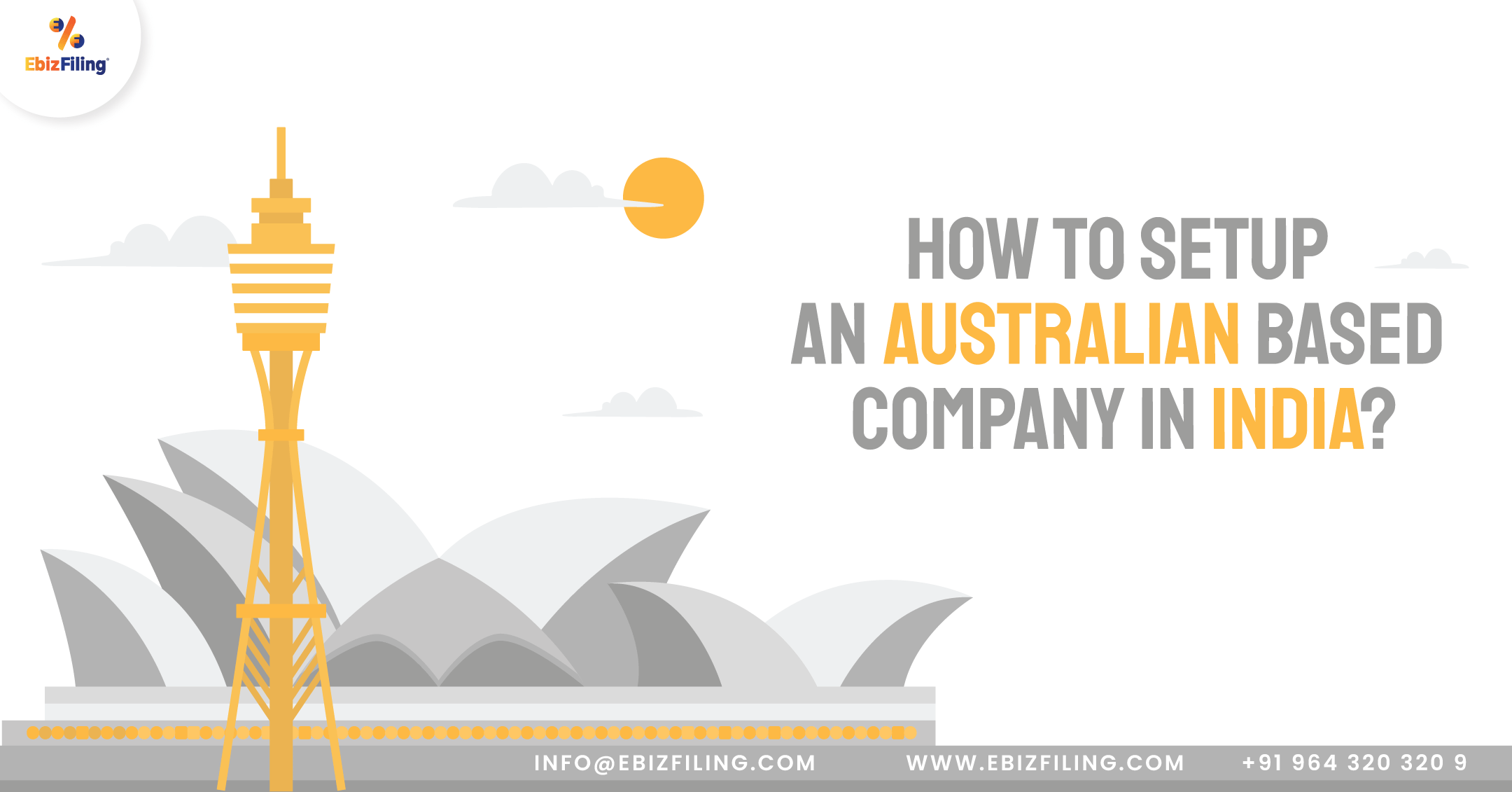 All about Company Registration in India from Australia
Company Registration in India from Australia, Documents required for setting up Australian Company in India and Advantages of setting up Australian Company in India
Introduction
One of the economies with the fastest growth rates in the world, India offers a wealth of startup chances. In order to take advantage of India's competitive advantage, many new firms are constantly attempting to enter the Indian markets or to grow their current enterprises. The Companies Act, 2013, regulates all such entities and requires them to register, whether they are international businesses considering setting up company in India. In this article advantages on Company registration in India from Australia, Documents for setting up Australian Company in India, and different business ways to register an Australia company in India.
Australia – India Business Relation
India and Australia, which are linked by the 3Cs—Curry, Commonwealth, and Cricket—were under British dominion and carried over a parliamentary style of government. Both nations share a number of similarities that provide a solid platform for increased cooperation and complex interaction similar to what India has established with other western nations.
Both nations are members of regional organizations including the ASEAN Regional Forum and the Indian Ocean Rim Association for Regional Cooperation. Since India's economic reforms in the 1990s, the connection has strengthened and become more significant. It has advanced quickly in every sector, including trade, mining, science and technology, energy, information technology, and education.
Important point to keep in mind for Company Registration in India from Australia
The Company must have at least two directors to be incorporated. At least one of them should be an Indian citizen.
To establish an Indian subsidiary company in India, there is no minimum capital needed.
A minimum of two shareholders are required for an Indian subsidiary company. Shareholders can be individuals, businesses, or a combination of the two.
The Parent Company is required to own more than 50% of the entire equity share capital.
For all directors, a director identification number is required.
Advantages of setting up Australian Company in India
Significant market potential
India has the second-largest population in the world and the third-largest GDP in Asia. The potential Indian markets hold for any type of commercial operation is sufficiently explained by this remark. Additionally, you can gain access to significant consumer markets by taking advantage of the numerous FTA (Free Trade Agreement) and DTAA (Double Taxation Avoidance Agreement) that the government has signed.
In case of Indian Subsidiary, FDI is allowed 100% without any prior permission However it requires posts facto filing/intimation to the Reserve Bank of India. Parent Company (based in any part of the world) can retain 100% effective ownership of its Indian Counter-part.
Competitiveness in digital
India has emerged as a leader in technological innovation. High-tech businesses in industries including engineering, pharmaceuticals, information technology, textiles, and telecommunications are equally sophisticated and well-known as their counterparts outside. In fact, alongside China and the United States, India is increasingly acknowledged as a key force in technological innovation globally.
Documents for setting up Australian Company in India
Notarized ID proof of all the Foreign Directors/shareholders
Photograph of all the shareholders and directors
Notarized address proof of the Foreign Directors/shareholders
Notarized Address proof of a registered office of the Parent Company
Address proof of a registered office of the Subsidiary Company in India
Notarized Incorporation Certificate of the Parent Company
Specific Requirements  :
The utility bill as address proof shall be submitted to ROC
A company must have a registered office in India
The use of a rental office as a registered office of a corporation requires a letter of authorization from the landlord
Utility Bill/Bank Statement shall not be older than 2 months
Different Business ways to register an Australia company in India
The two main ways for Australian companies to set up in India:
Private Limited Company Setup in India
For a company registration in India from Australia, incorporation of a Private Limited Company is the simplest and fastest sort of entry strategy into India. A Private Limited Company or limited corporation may accept up to 100 percent in foreign direct investment via the automatic route, which exempts such investments from Central Government approval. Therefore, the cheapest, simplest, and quickest entry method for Australian corporations and Australia citizens entering India is the incorporation of a Private Limited Company as a wholly-owned subsidiary of a foreign company or joint venture.
Branch Office, Liaison Office, or Project Office Registration
RBI and/or government approval is required for Branch Office, Liaison Office, or Project Office Registration. As a result, registering a branch office, liaison office, or project office for a foreign company will cost more money and take more time than forming a Private Limited Company. Additionally, foreign nationals are not permitted to operate a project office, liaison office, or branch office. As a result, this approach can only be used as a foreign companies' India entry strategy.
Conclusion
Creating a business in India is an easy online process. India, as one might imagine, is a country with boundless potential and a highly skilled workforce. It has never been easier, cheaper, or faster to invest and start a business in India. Anywhere in India, a wholly-owned Indian subsidiary can be established. There is no state-specific regulation in India for registering a business. The Indian Subsidiary Set Up is governed by a single national statute.
About Ebizfiling -
EbizFiling is a concept that emerged with the progressive and intellectual mindset of like-minded people. It aims at delivering the end-to-
end incorporation, compliance, advisory, and management consultancy services to clients in India and abroad in all the best possible ways.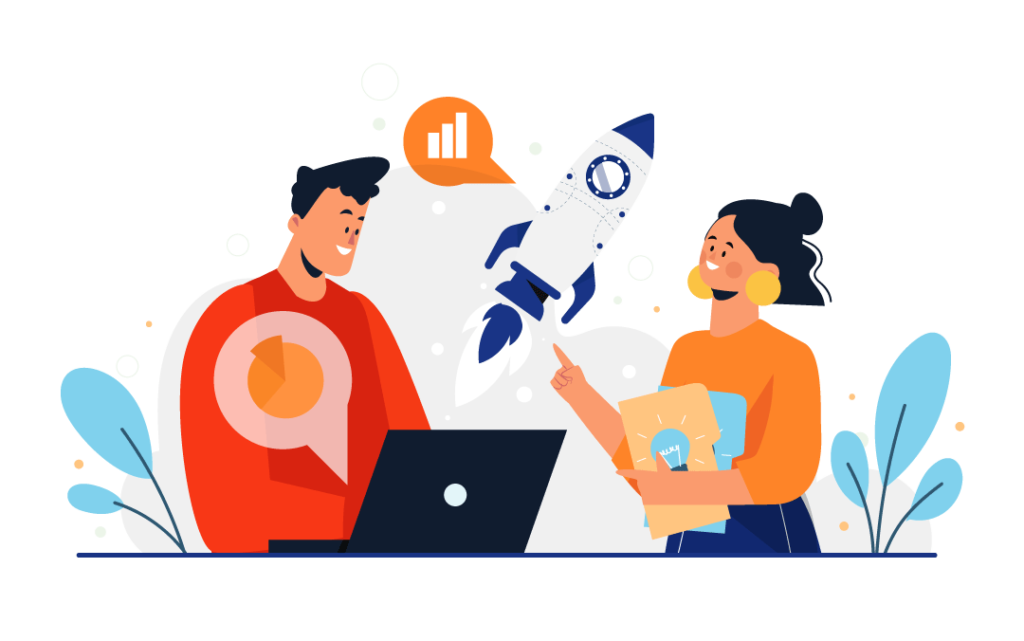 Reviews
Took trademark registration from Ebizfiling india private limited service was excellent thank you 😊

They helped me with my company's name change and I was quite satisfied with the way they served me. I am surely coming back to you in case of any compliance problem.

I was new as an Entrepreneur when I had seen their post on social media. I contacted them regarding proprietorship and realized they their pricing is incomparable in the market also their services are really prompt. Thank you, Ebizfiling.