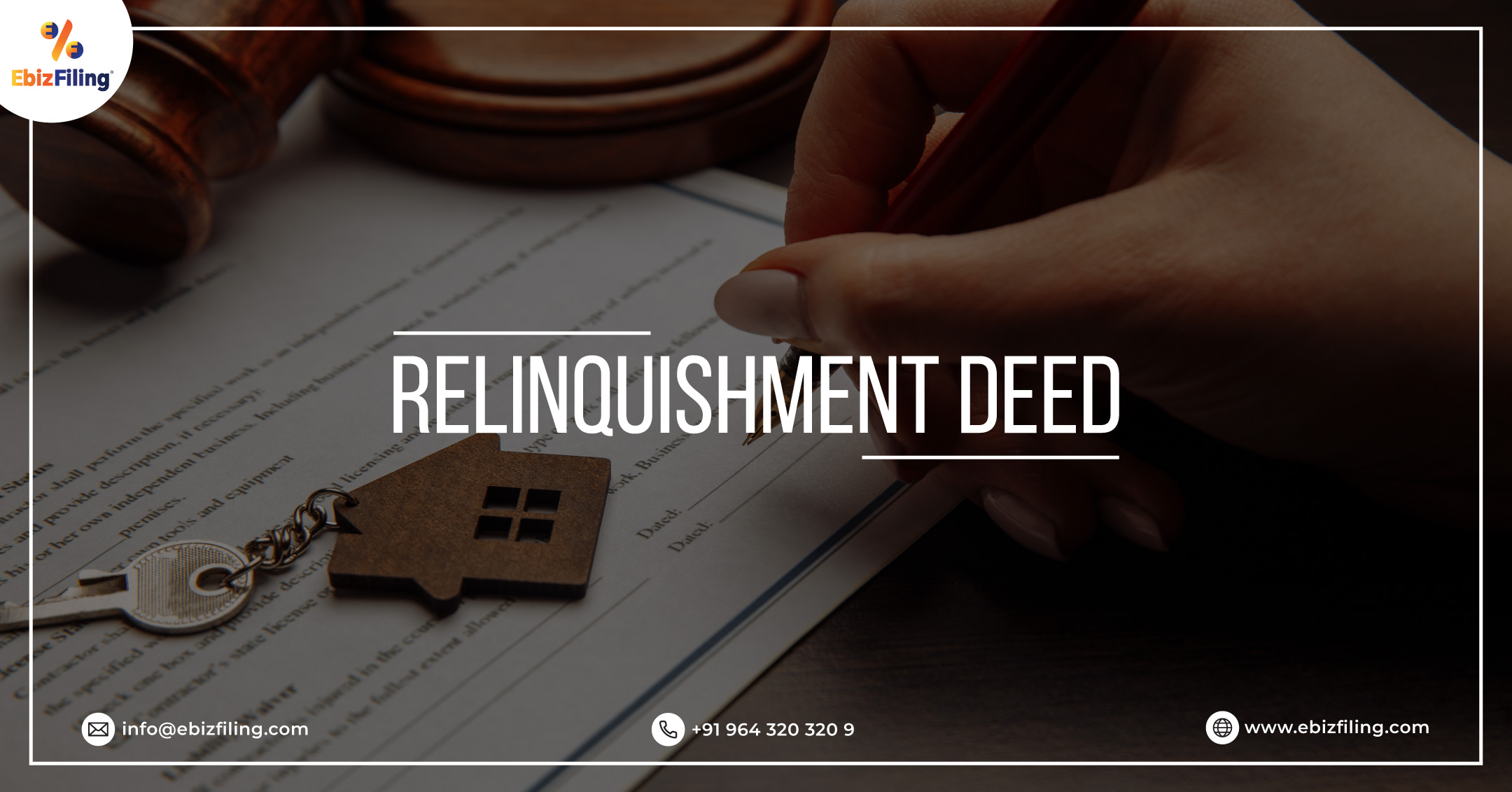 Relinquishment Deed Meaning, Benefits of Relinquish Deed, and its Registration
All about Relinquishment Deed Meaning and Procedure for Registering a Relinquishment Deed
A relinquishment document would be prepared and recorded to allow co-owners to lawfully transfer their share of the property to another co-owner. By abandoning ownership, co-owners of a joint Hindu property can give up their claim to this immovable asset. In this article information such as Relinquishment Deed meaning, Validity of Relinquishment Deed, Registering a Relinquishment Deed, and its benefit is mentioned.
Relinquishment Deed Meaning
A relinquishment deed is a legal draft in which a legal heir relinquishes his or her legal rights to inherited property in exchange for the good faith of other heirs. The relinquishment deed transfers title when a person dies intestate. By inheritance, the legal heir will pass their interests to a co-owner or another legal heir of the same property. Either a consideration or no consideration relinquishment deed will be assigned. For the transfer to be released or surrendered, the persons concerned must be co-owners of the property.
Elements in the Relinquishment Deed 
In the case of immovable property, relinquishment of rights must be done solely through a written instrument known as a relinquishment deed, which must be signed by all parties and witnessed by at least two witnesses.
Such a transfer of rights results in the release of one co-share owner's and the expansion of the shares of the other co-owners.
Relinquishment deeds are covered by Section 17 of the Registration Act of 1908, hence a release of immovable property rights must be recorded. The registration takes place at the sub-office registrar's in the jurisdiction where the property is located.
Even if made without deliberation, a release or relinquishment deed is irrevocable. The property must be owned by more than one person to be validly relinquished.
A relinquishment deed can be prepared and registered in a matter of days, and the process is inexpensive.
Property cannot be relinquished in favor of a third party
Property cannot be relinquished in favor of anyone other than a co-owner. The transaction will be recognized as a gift if the relinquishment is undertaken in the name of someone who is not a co-owner.
Benefits of Relinquishment Deed
When a property is jointly owned, a relinquishment deed allows for a smooth transition.

In the case that a person dies without leaving a will, a relinquishment deed might assist in the transfer of property (or intestate).

A relinquishment deed is a legal document that allows a legal heir to surrender ownership of the inherited property to other legal heirs.
Documents required for Relinquishment Deed
Information needed for a Release Deed.

Name of the Releaser, Age, and Address.

Address Property description,  Name of the Releasee, and Age.

If the release is contingent on payment of a fee, the fee must be specified in the Relinquishment Deed.

Aadhar Card and PAN Card Information of a Relasee and Releaser.

A document needed to be drafted for the stating intention.

Legal Documents of the Property.
Procedure for Registering a Relinquishment Deed
Section 17 of the Registration Act of 1908 requires that the relinquishment deed be recorded. It's because the deed in question is a legal document in which a legal heir transfers his constitutional rights in an inherited property to other legal heirs in exchange for their compassion. The processes involved in registering a relinquishment deed are shown below.
The very first stage in the Registration Process is known as preparing/drafting a relinquishment deed. We recommend that you seek legal advice from a lawyer who can draught the deed to your specifications.

The Relinquishment deed must be printed on 100 rupee stamp paper. Every detail should be included in the relinquished property's deed.

Once the deed is completed, it must be filed with the sub-registrar of guarantees in the property's jurisdiction.

After that, you must pay the registration fee, which varies from state to state.

Both parties and two witnesses must make an appointment (visit physically) with the sub-registrar office on the designated day for the deed's registration. Bring all of the necessary documentation for the verification and registration process.

A week following the procedure as mentioned above, a Registered Relinquishment Deed can be received.

In circumstances where a person is physically incapacitated and cannot visit the sub-registrar office, a provision has been created under 'Section 31 of the Act' sanctioning the Registering officer. It allows physically challenged people to visit anyone who wants to present a Relinquishment Deed for Registration.

It is essential to highlight that an unregistered relinquishment deed is not a valid deed and cannot be challenged in court.
Validity of Relinquishment Deed
The relinquishment Deed shall be regarded as valid if the following conditions are met. These are the scenarios:-
The person must have an interest in the property that is being relinquished.

Apart from the father's self-acquired property (no membership right during the father's lifetime), the relinquished property should be a Joint Hindu Family property (ascribed membership).
FAQs (Frequently Asked Questions)
1. What are the ramifications of signing a Relinquishment Deed?
The implications are the release of one co-share owner and the rise of other co-owners shares.
2. What happens if a Relinquishment Deed lacks Consent?
The same reasons can be used to dispute a relinquishment deed used to revoke a general contract. It can only be canceled when there is a lack of agreement, not because of your preferences.
3. What is the difference between Relinquishment Deed and Gift Deed?
Relinquishment A deed releases or transfers a person's legal right to a piece of property. A Gift Deed, on the other hand, is a document in which one person transfers his legal rights to a property to another person in the form of a gift. Relinquishment Deed is the one that needs to be inherited property, while the property gifted does not have to be inherited.
4. Is the deed of relinquishment irrevocable?
It is implied that the relinquishment deed is irrevocable by nature, even if it is done without contemplation. If a legitimate Relinquishment is in issue, the property should be owned by more than one individual.
About Ebizfiling -
EbizFiling is a concept that emerged with the progressive and intellectual mindset of like-minded people. It aims at delivering the end-to-
end incorporation, compliance, advisory, and management consultancy services to clients in India and abroad in all the best possible ways.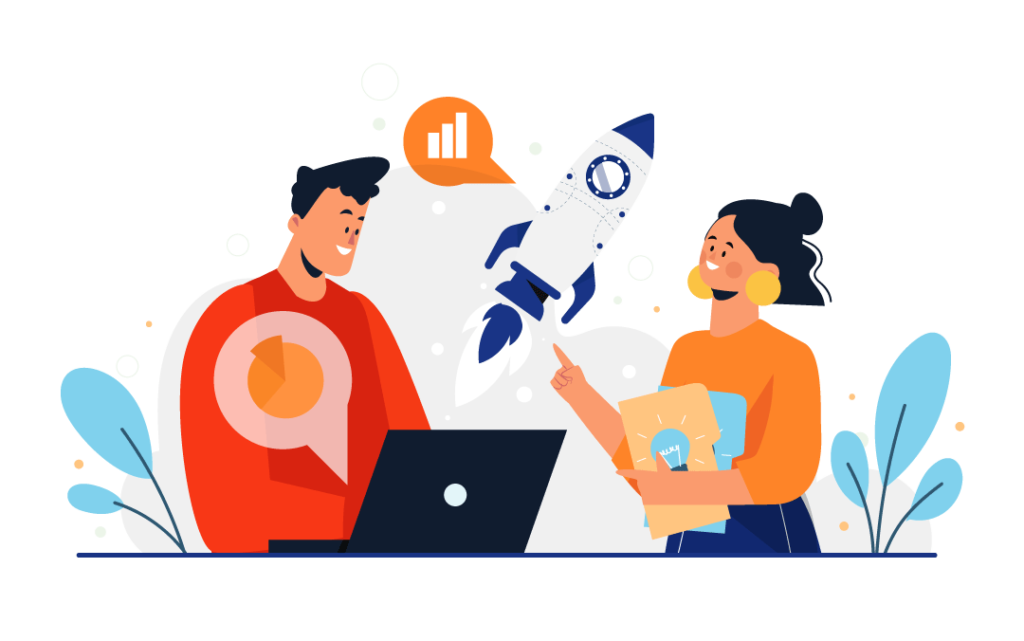 Reviews
Very good organisation. Very efficient and very effective.

Sir, Your service was really good.

Great work done by the Ebizfiling team. Good luck for the future.