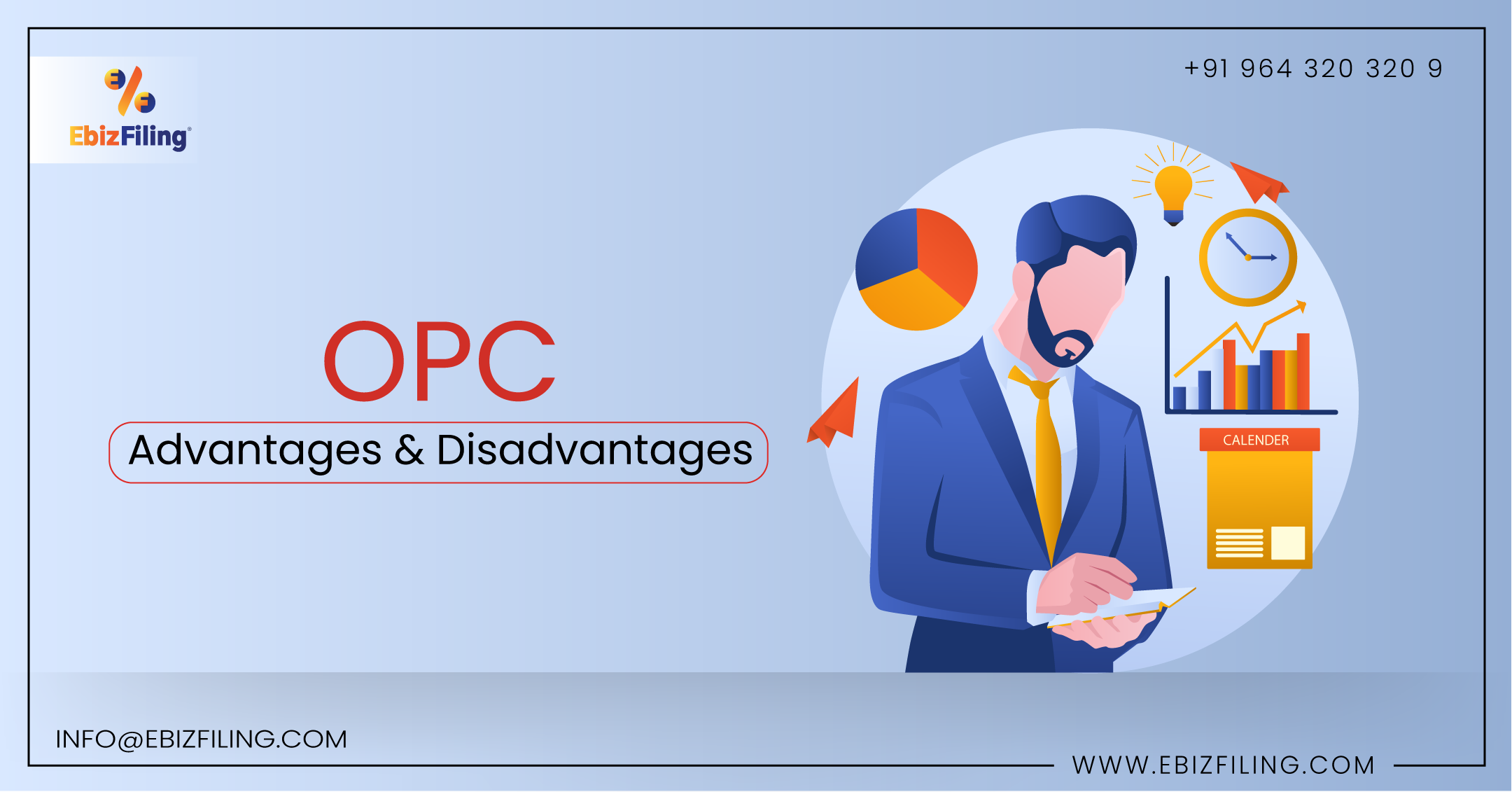 Advantages and Disadvantages of an OPC (One person Company)
A complete guide on What is OPC?, Characteristics of One Person Company, and OPC Advantages and Disadvantages
A Sole Proprietorship was once the only option accessible to a single business person who wanted to register his or her company. However, a second option was subsequently added. When there is only one proprietor of the business, it might be registered as an OPC (One Person Company). In this article information on what is OPC, the advantages of OPC, the disadvantages of OPC, characteristics of One Person Company, and other information on One Person Company is mentioned.
Introduction
A-One Person Company is a firm that can be formed in the same way as a Private Limited Company. This type of business was created following the passage of the Companies Act of 2013. This sort of business has been promoted since it allows anyone to create a business without having to worry about other subscribers or shareholders. There are numerous advantages and disadvantages to it. Let's have a quick look at what is OPC (One Person Company) before moving towards an OPC's advantages and disadvantages.
What is OPC (One Person Company)?
According to the Companies Act of 2013, a person can form a company with only one member and one director. It's possible that the director and the member are the same person. As a result, a One Person Company means that a single person, whether a resident or an NRI, can start a business that combines the benefits of a corporation with those of a Sole Proprietorship.
Characteristics of One Person Company (OPC)
An OPC must operate under a legally registered name, and the word "One Person Company" must be used whenever the company's name is referenced.

If the client is incapable of the contract or agreement, the form provided in the OPC Memorandum must specify a person (other than the customer) who will become an OPC member with prior written authorization.

A nominee for an organization's/memorandum firm shall not be cupule's to happen a nominee for several companies.
Advantages and Disadvantages of an OPC (One Person Company)
Below are the advantages of OPC (One Person Company):
It is simple to obtain funds
Because OPC is a private company, it is simple to raise funds from angel investors, incubators, venture capitalists, and other sources. Banks and financial institutions prefer to lend to corporations rather than sole proprietorships. As a result, obtaining funds becomes easier.
The incorporation of OPC is simple because only one member and one nominee are necessary. A member can also be a director. The minimum authorized capital for forming an OPC is Rs.1 lakh, although there is no requirement for a minimum paid-up capital. As a result, compared to other types of businesses, it is simple to start.
The OPC is granted its own legal entity status by the member. The OPC is a separate legal entity that serves to protect the individual who has formed it. The member's liability is limited to his or her shares, and he or she is not personally accountable for the company's loss. As a result, creditors have the right to sue the OPC rather than the member or director.
Even when there is only one member, the OPC has the feature of eternal succession. The single member must appoint a nominee while incorporating the OPC. When a member dies, the candidate takes over as president of the company.
The OPC's affairs are straightforward to run because it may be formed and maintained by a single person. Making decisions is simple, and the decision-making process is rapid. Ordinary and special resolutions can be easily passed by a single member by recording them in the minute book and having them signed. As a result, running and managing the company is simple because there will be no internal disagreement or delays.
The Companies Act of 2013 exempts the OPC from certain compliance requirements. The cash flow statement does not have to be prepared by the OPC. The company secretary is not required to sign the books of accounts or annual returns, which is only need to be signed by the director.
Below are the Disadvantages of OPC: 
There will be no apparent line between ownership and management because the only member can also be the company's director. All decisions must be made and approved by the lone member. The barrier between ownership and control is becoming increasingly blurred, perhaps leading to unethical commercial activities.
Only suitable for small businesses
OPC (One Person Company) is well suited to the structure of a small firm. At any given time, the OPC can have not more than one member. To obtain more funds, OPC cannot recruit more members or shareholders. As a result, more members cannot be joined as the company expands and grows.
Business operations are restricted
The OPC is prohibited from engaging in non-banking financial investment operations, such as investing in corporate securities. It cannot be changed to a charity purpose company under Section 8 of the Companies Act, 2013.
Conclusion
As a result, as you can see, the benefits of OPC greatly outweigh the drawbacks. Having said that, we believe that each company and individual has unique needs. As a result, you must evaluate them before making a choice. We hope that this article provided you with a thorough understanding of the advantages and disadvantages of establishing an OPC (One Person Company).
About Ebizfiling -
EbizFiling is a concept that emerged with the progressive and intellectual mindset of like-minded people. It aims at delivering the end-to-
end incorporation, compliance, advisory, and management consultancy services to clients in India and abroad in all the best possible ways.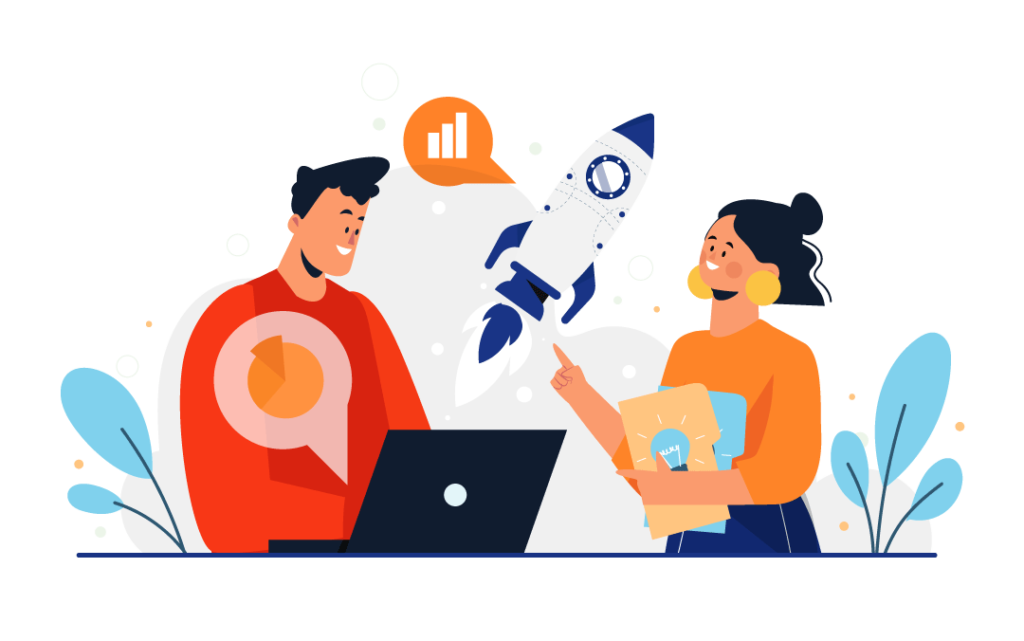 Reviews
I find the service, working approach and commitments very professional. Their progress updates are commendable. I really liked working with them.

Keep up the good work Team, Cheers!!

Dear Ishani

I really appreciate you and all the team support in entire process.

You guys are wonderful...keep it up. ????

Thank again,

Cheers!!!!

Shareef