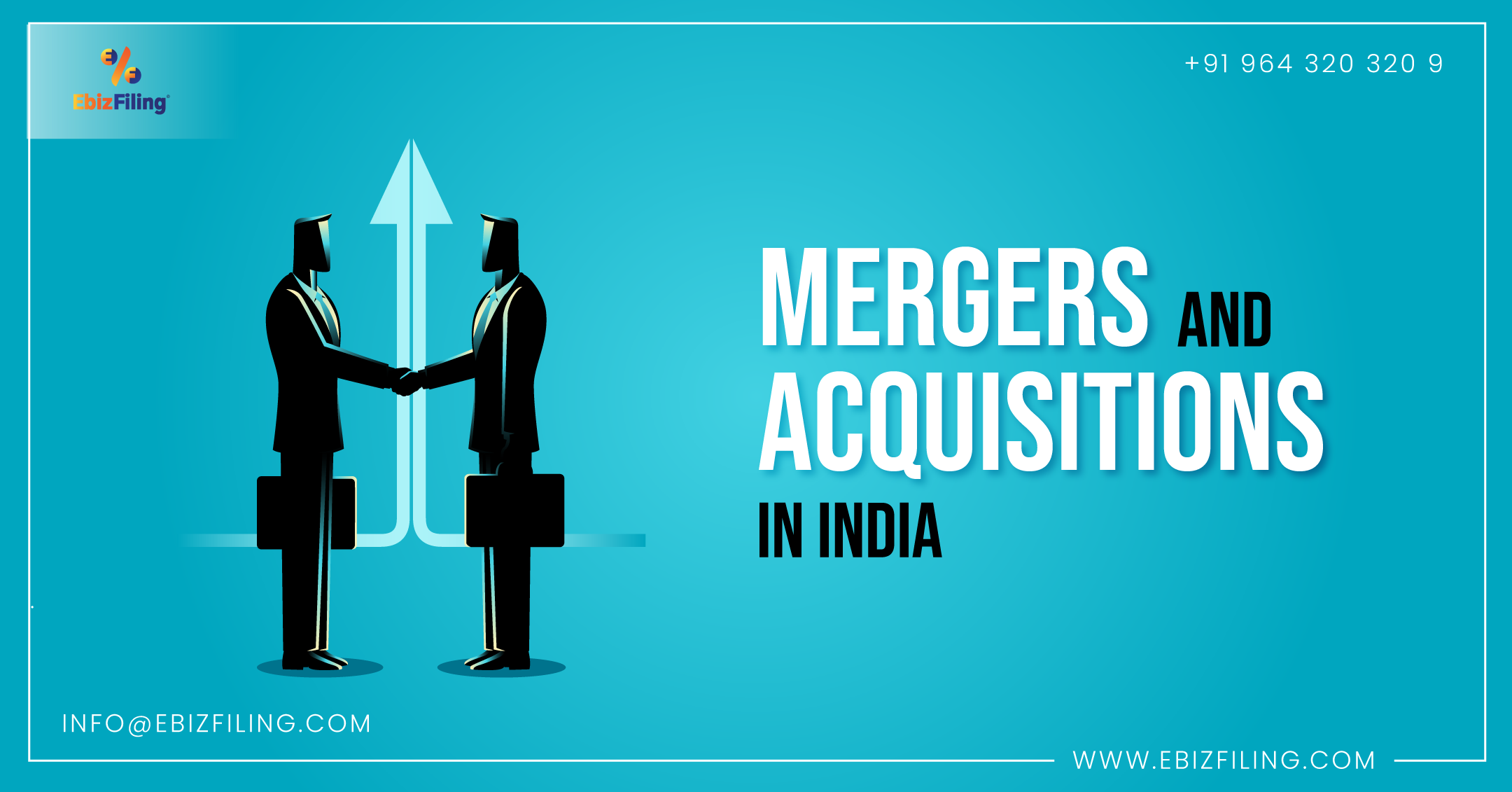 A Complete guide on Mergers and Acquisitions in India
Here is a complete guide on M&A, process, and 7 types of Merger and Acquisition in India
As the value of a company's products and services is recognized, it may expand over time. It can also grow through an inorganic process, which is reflected by an immediate growth in the number of employees, customers, and infrastructure resources, as well as an increase in the entity's overall sales and earnings. Mergers and acquisitions are inorganic growth processes in action. This article focuses on Mergers and Acquisitions in India, Why mergers and acquisitions are done, the type of mergers and acquisitions in India, the process for mergers and acquisitions, and the benefits of mergers and acquisitions of a company.
Introduction
Mergers and acquisitions are commercial transactions in which a company's ownership rights are transferred to another. The operating units, transfer of business units, and companies are part of this transaction. Mergers and acquisitions, as a management strategy, allow organizations to expand or contract, changing the character and competitiveness of the business.
M&A is a broad word that refers to the process of integrating businesses or capital assets through a variety of financial and commercial transactions, such as mergers and acquisitions, asset purchases, tenders, and acquisition management. The division of a firm that deals with such activities is commonly referred to as a mergers and acquisitions division. Let's have a quick look at what is Merger and Acquisition in India
Merger and Acquisition in India
A merger refers to the combination of two or more business entities into a single business entity, with one company continuing to operate while the other ceases to do so. The liabilities, assets, and stocks of the defunct company or companies are acquired by the existing company. The buyer is usually an existing firm, whereas the seller is usually a quenched company. Mergers are typically done to lower operating costs, increase a company's market share, expand into new locations, increase revenues, connect commonplace items, and increase benefits—all of which can result in money for the company's shareholders.
Acquisition usually refers to a major commercial entity acquiring a smaller company. The acquisition of all or a portion of a company's assets for the desired business is known as an acquisition. The development of an acquired firm in order to assemble the power or weaknesses of the acquiring company is known as company acquisition. A merger is similar to an acquisition in that it involves the merging of two companies' interests into one stronger organization. As a result, the industry will expand at a faster and more profitable rate than would be possible through organic expansion. An acquisition is the acquisition of one firm by another without the creation of a new company.
Information on Why M&A is done by a Company
Mergers and acquisitions are crucial tools that companies employ to develop their global operations and assure long-term success. The reason behind the extensive practice of mergers and acquisitions is next discussed.
Obtain a Greater Market Share

Reduce Tax Obligations

Set one entity's losses against the profit of another.

Remove All Competitors

Make a powerful brand
Benefits of Merger and Acquisition of a Company 
Economic remuneration may encourage mergers and acquisition companies to utilize tax shelters fully, take advantage of alternative tax benefits, and strengthen financial control.

It is formed by the merger of two organizations with sufficient influence to boost financial growth, trade recital, and overall shareholder value over time.

The combination increases the company's purchasing power, which aids in the negotiation of bulk orders, resulting in cost savings.

The new company's combined resources to aid in establishing and sustaining a competitive advantage in the market.

While selling the company, shareholders benefit from the M&A because the premium offered to encourages approval of the M&A because it offers a much higher fee than the rate of shares. M&A is typically used by companies to combine their market control and control.
5 Biggest Merger and Acquisition in India
Walmart Acquisition of Flipkart

Tata and Corus Steel

Vodafone Hutch – Essar

Zee Entertainment and Sony India Merger

Vodafone and Idea Merger
7 types of Merger and Acquisition
Conglomerate Merger – A merger between companies that operate in various industries.

Horizontal Merger – When a merger takes place between two companies, who engage in the same activity will be considered as a horizontal merger.

Cash Merger – When a shareholder gets cash instead of a share at that time it is termed as a Cash Merger.

Vertical Merger – When two companies deal in complementary goods or services and a merger takes place between these two companies is termed a Vertical Merger.

Reverse Merger – When a company decides to merge with its raw material suppliers.
Forward Merger – When a company decides to unite with its purchasers, it is called a merger.

Co-Generic Merger – A merger between two parties who are related in some way.
The Process for Merger and Acquisition
When considering a merger and acquisition in India, the first and most important step is to review the company's memorandum of association in order to conduct a search and determine whether the merger authority is granted or not.

A stock exchange about the proposed merger and acquisition and deliver all essential documents to the stock exchange within a certain time frame, such as resolutions, notices, and orders.

Both organizations' Boards of Directors will offer an affirmation of the merger proposal's draught, as well as a resolution authorizing key administrative employees and other administrators to pursue the subject further.

An application needs to be filed in the High Court.
A notice of the impending meeting should be issued to all of the organizations' investors and creditors with the High Court's prior authorization, with 21 days of timely notification required.

The true confirmed copy of the request for the state's High Court must be documented with the registrar of companies within the time range set by the High Court.

Both organizations' assets and liabilities should be transferred to the amalgamated company.

After being listed on the stock exchange, the merging firms can issue offers and debentures after being registered as a separate legal entity.
About Ebizfiling -
EbizFiling is a concept that emerged with the progressive and intellectual mindset of like-minded people. It aims at delivering the end-to-
end incorporation, compliance, advisory, and management consultancy services to clients in India and abroad in all the best possible ways.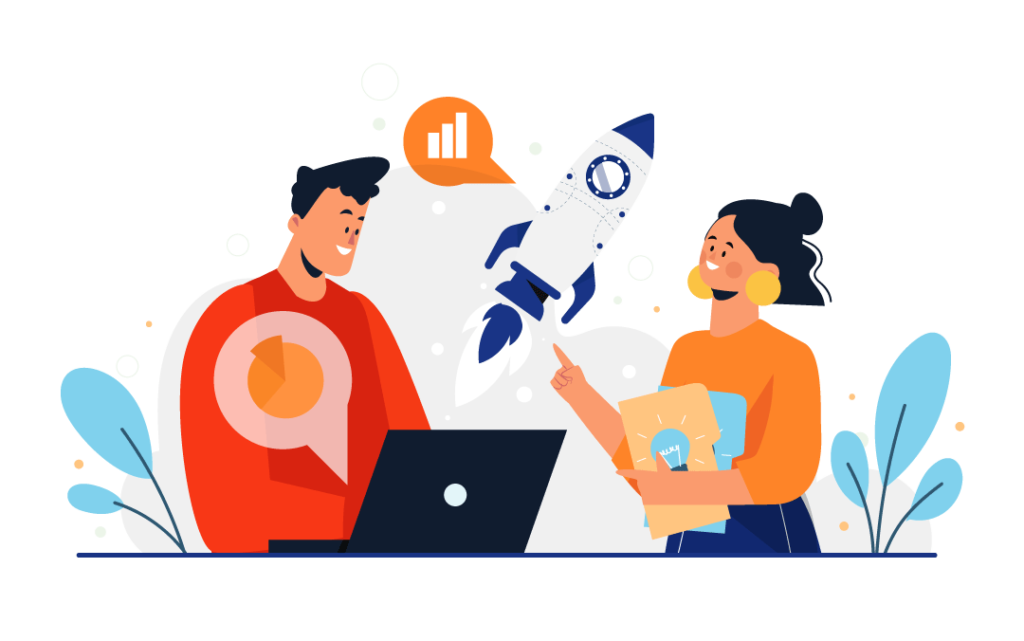 Reviews
Charges are very affordable and One of the fastest & bestest service I ever get and miss Snehal is too corporative and very dedicated I had recommended to all my colleagues even they also like thier services.

I find the service, working approach and commitments very professional. Their progress updates are commendable. I really liked working with them.

I was new as an Entrepreneur when I had seen their post on social media. I contacted them regarding proprietorship and realized they their pricing is incomparable in the market also their services are really prompt. Thank you, Ebizfiling.