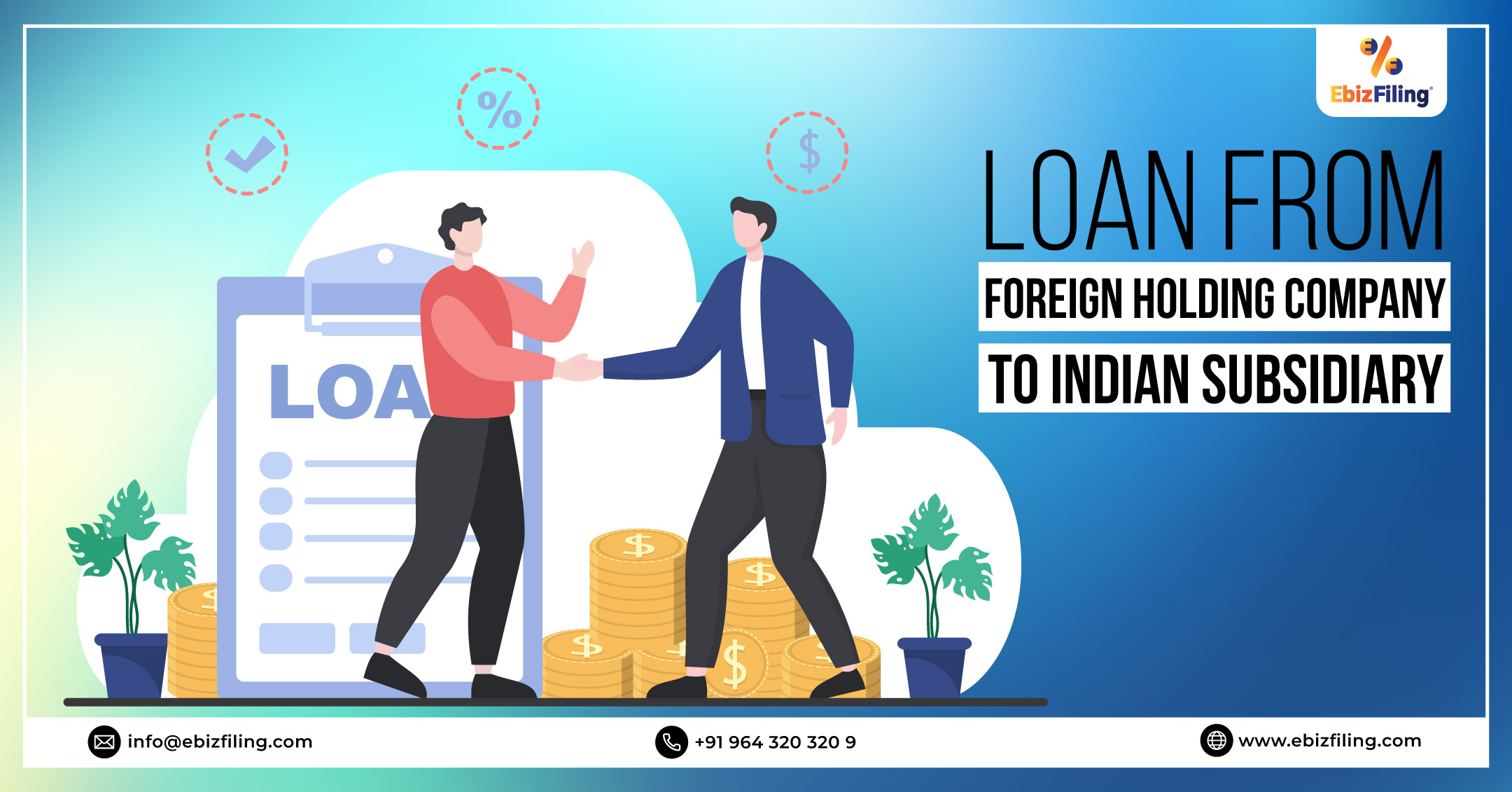 All you need to know on Loan from foreign holding company to an Indian subsidiary
Loan from foreign holding company to an Indian subsidiary and FEMA Regulations on Borrowing Loan from Foreign Company
Introduction
A company would need to acquire loans to service the needs of working capital in order to improve its liquidity situation. The Foreign Exchange Management Act of 1999 governs borrowing from foreign firms or non-resident Indians. Many firms all across the world are strengthening their finance strategies by relying on loans from foreign companies as a result of the effects of globalization. Indian businesses and organizations are eligible to apply for loans from overseas corporations. In this article information such as Loan from foreign holding company to an Indian subsidiary, FEMA Regulations on borrowing loans, Loans from NRI to Indian Company, and reason for borrowing loan from foreign holding company.
FEMA Regulations on Borrowing Loan from Foreign Company
According to FEMA laws, no one is permitted to borrow foreign currency from a person outside of India or to borrow money in the shape of Indian rupees from a foreigner.
The rule mentioned above does, however, have certain clear exceptions. When the RBI has granted advance authorization,

For example, there are exceptions. An organization or person may borrow foreign currency or money in the form of Indian rupees with the RBI's approval.
Another exemption is when a person or business from India uses their credit card outside of India. This is not considered borrowing money from a foreign corporation.

An Authorized Dealer (an organization that frequently engages in borrowing foreign exchange) is entitled to borrow foreign currency aside from the exceptions mentioned above.
Reasons for borrowing loan from foreign holding company
In contrast to loans obtained domestically, Indian businesses and Public companies favor using foreign commercial borrowings for the following reasons:
Large sums of money can be borrowed
Funds are available for a longer period.
Foreign banks charge lower interest rates than Indian banks.
Indian companies favor using ECBs (External Commercial Borrowings) because they can increase their foreign exchange reserves.
ECBs are issued in the form of foreign currency.
Loans from NRI to Indian Company
A non-resident Indian can also lend money to a resident Indian or an Indian business (NRI).
Loans from Foreign Companies: NRI Loans to Indian Individuals and Companies
To borrow money from an NRI, the resident Indian or Indian company must speak with the authorized dealer.
For the purpose of obtaining the loan for the business or the resident Indian, the authorized dealer will manage all remittances on behalf of the NRI. The RBI permits a person to borrow money in foreign currency from a person outside of India in certain circumstances.
Below are the circumstances in which a person can borrow money from a Non-resident Indian:
It is not possible to send money borrowed from an NRI back to the nation of origin. The maturity proceeds are irreparable.
The remittance can be made by debiting the NRI's NRE/NRO//FCNR account and crediting the resident Indian's bank account. Alternative methods include inbound remittances from abroad.
A loan from an NRI to an Indian resident can only be extended for a maximum of three years.
The interest rate on the loan is fixed; it should not be more than 2% higher than the current bank interest rate throughout that time.
Only an NRO (Non Resident Ordinary) account is eligible for principal repayment.
Companies that are eligible to take loan from NRI:
Businesses engaged in agriculture, real estate, and chit funds are not eligible for loans from international lenders.
Limited Liability Partnerships may also obtain loans from international businesses.
Only non-convertible debentures that are publicly offered may be financed.
The amount of interest that can be charged cannot be greater than 3% of the bank rate that is in effect at the time the loan amount is borrowed.
The borrowed loan has a three-year repayment term.
Borrowing Loan from foreign holding company to an Indian subsidiary
In addition to authorized dealers, eligible businesses that are permitted to borrow loans from foreign corporations in the form of ECB include Companies Partnership Firm, LLP (Limited Liability Partnership) and Any Other Entity Regulated and Permitted to Borrow ECB (External Commercial Borrowings).
An individual residing in India is permitted to borrow loans, overdrafts, and other credit-related facilities from a bank operating outside of India. This option is available to people exporting goods. The technology can be utilized to execute any kind of turnkey project or civil construction in addition to exporting goods and services.
People are permitted to borrow up to $250,000 from relatives outside of India. The RBI periodically modifies the maximum loanable amount. The borrower's borrowing must adhere to all applicable regulations pertaining to the Government of India.
Financial institutions, banks, and businesses engaged in the financial industry are permitted to obtain loans from foreign corporations. These loans may be utilized for borrowing. Borrowings that are raised in the form of ECB must adhere to the rules outlined in Schedule I of the present regulations.
It is permitted to borrow using trade credit. According to the Foreign Trade Policy (FTP) of the Director General of Foreign Trade (DGFT), importers are permitted to get trade credit for the importation of capital goods or non-capital commodities. The requirements of Schedule II of the present regulations must be met by this.
Conclusion 
The RBI has published rules for obtaining loans from international corporations. The former regulations for borrowing loans from overseas corporations were modified in 2018 by new legislation. The definition of ECB, which is governed by a different regulatory framework than RBI, was determined by the 2018 regulations. Loans taken out by resident Indians or Indian corporations must adhere to the applicable foreign exchange regulations.
About Ebizfiling -
EbizFiling is a concept that emerged with the progressive and intellectual mindset of like-minded people. It aims at delivering the end-to-
end incorporation, compliance, advisory, and management consultancy services to clients in India and abroad in all the best possible ways.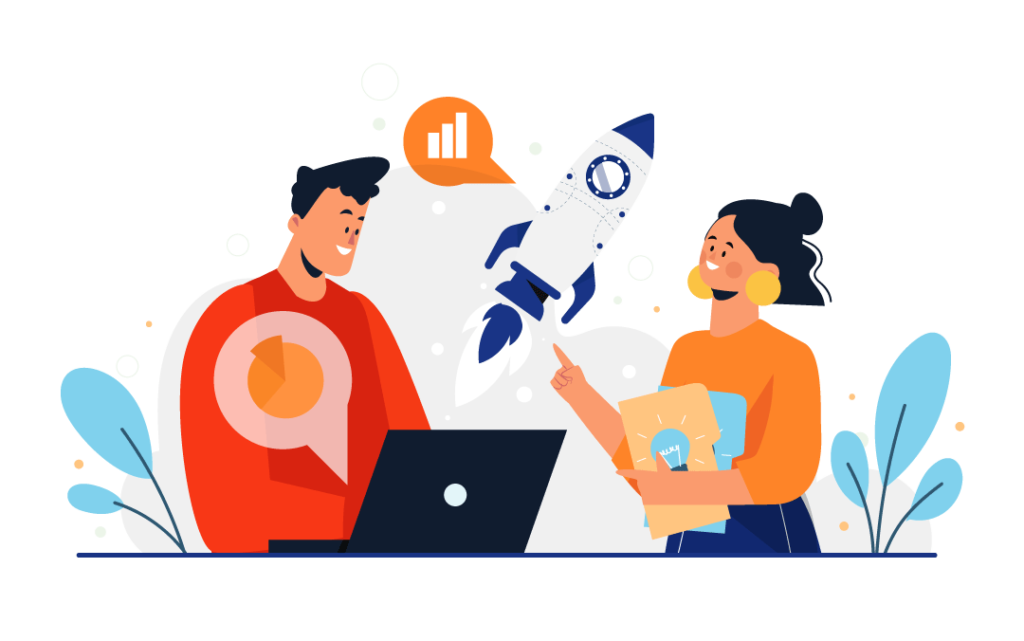 Reviews
They helped me with my company's name change and I was quite satisfied with the way they served me. I am surely coming back to you in case of any compliance problem.

I am very happy with the way they serve their clients. They are focused on providing the best help that they can and are result oriented.