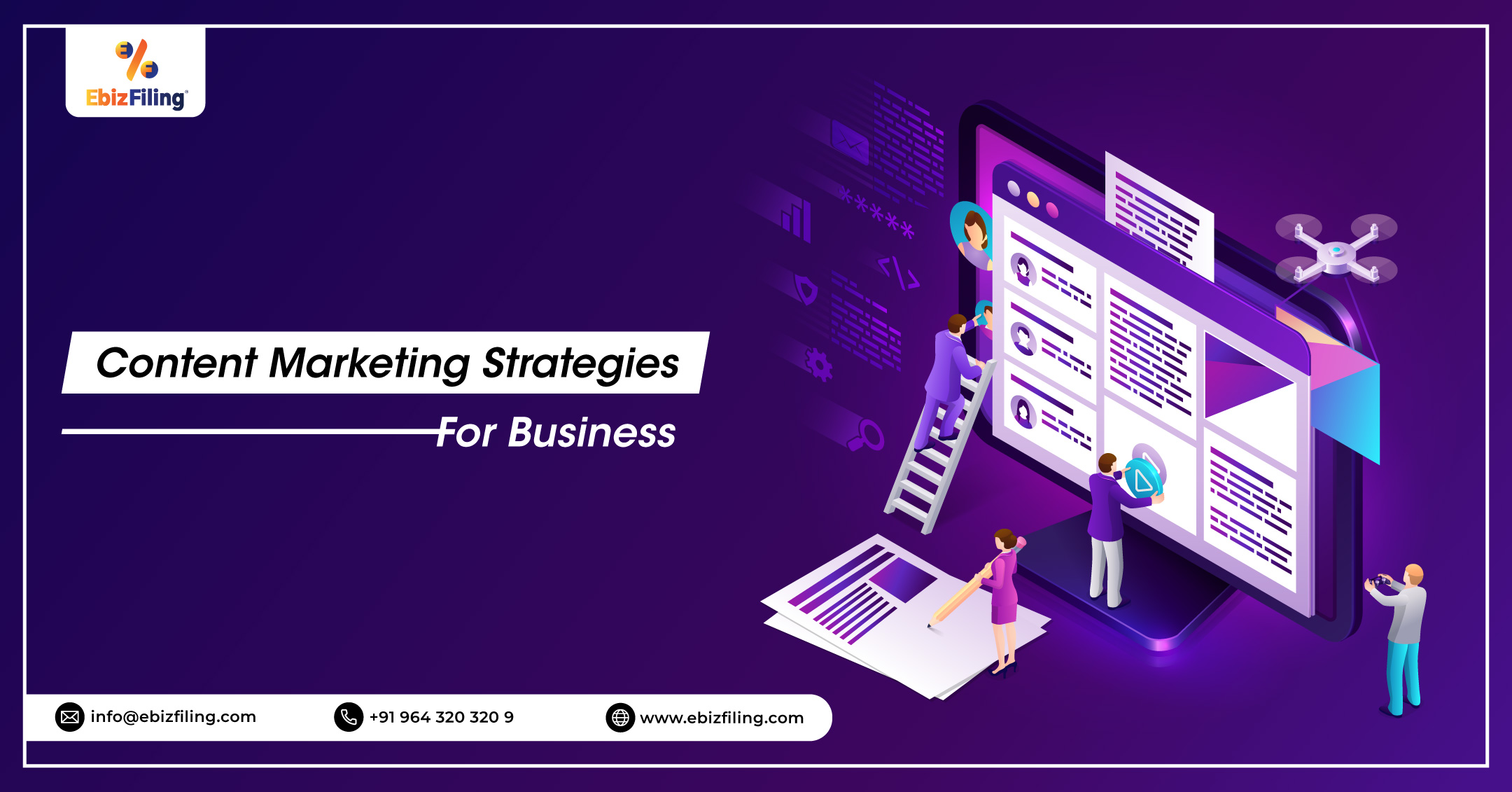 A guide to " Content Marketing strategies for business"

 
Introduction
The development of the digital era has made content an important component of every marketing plan. Consider your content as a road map that leads consumers to the real value of your brand. You may convey significant information to your audience through appealing content. One of the most economical methods to grow your brand's lead generation process is through content marketing. The reach of content marketing has been expanding every day in India. A target audience of millions of people may now be reached online by businesses with constant efforts of content writers with a great strategy.
What is Content Marketing Strategy?
A strategy is a plan for getting reached your goal. Let's differentiate it from a few comparable business terms:
The implementation and distribution of your brand's content marketing assets are outlined in the content marketing strategy, which is a more detailed plan.
The term "content calendar" is occasionally used to describe the content strategy. Your material implementation will be more neatly and efficiently organized with the help of a content strategy.
Why do we need a content Marketing Strategy?
It helps in the transition from unstructured content creation to the establishment of a structured system with clear objectives, quantifiable measures of success, and continuous improvement procedures.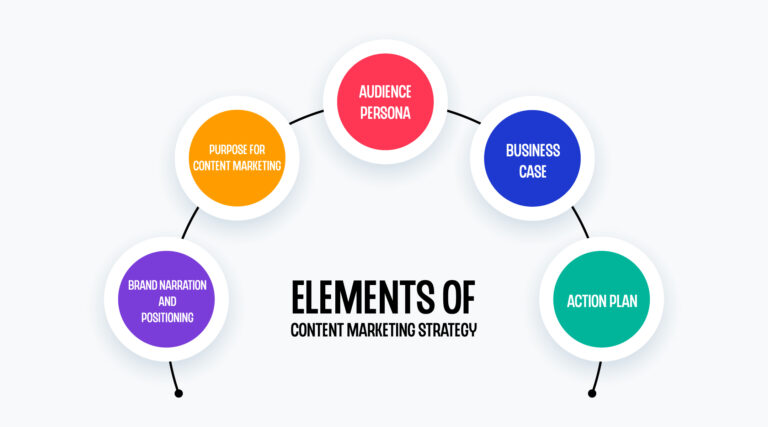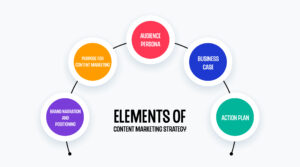 1. Brand narration and positioning
You can provide your audience with a consistent experience and create the proper impression via all of your content marketing platforms if your brand and product positioning are well-established.
You may get ideas for your market positioning by using the following questions:
What are the objectives of my current and future customers?
Who are my main rivals, and what are their marketing strategies?
What makes my brand special?
What issues does my product assist in resolving?
Why is it a superior option than those offered by my rivals?
Use the above pillars to shape the main pillars of your brand story.
Your company's history, objective, purpose, and values are simplified into a brand story. It may assist you in deciding on the best approach for your content marketing strategy and in selecting the appropriate messaging and subject matter for your content.
Pay attention to the following factors:
The goals and challenges of the main character in your story—your client
The identity of your brand
The goal of your brand and core brand principles
The ways that your service or content may support the above ideas and provide a relevancy to your customers.
This is especially beneficial for small businesses and startups that can support their unique backgrounds and identities.
2. Content Marketing Mission Statement and Owned Media Value Proposition
Establishing your own media value proposition can help you build a reputation as a reliable content provider. You'll be able to compete better by using it to identify your content strategy's point of uniqueness. Respond to the questions below to do so:
What special value do your contents offer your audience?
How do you distinguish yourself from other content producers?
What makes people want to subscribe to your content channels?
Your content marketing mission statement is a further key component to add to your approach. The purpose of your content creation should be outlined, along with details on who would profit from it.
Ensure that your mission statement for content marketing has the following components:
The target audience for whom you are developing your content.
How will it help them accomplish their goals?
As an example, "Our content is where digital marketing managers obtain multimedia knowledge on SEO and content marketing so that they can support the organic growth of their organizations."
3. Audience Personas
If you are unsure about your audience, it will be difficult to effectively communicate your brand's concept. The audience you are trying to reach with your content should be identified as your first step. There are several methods for doing this:
Ask for feedback from your current clients.
Investigate market trends.
Know who you're not aiming for.
Keep an eye on who your competitors are targeting.
Using our free Personas tool, you may write about your audience once you've identified it.
You should be able to tell all parties and anybody involved in branding about your targeted audience.
4. Content marketing objectives and the business case
A winning content strategy must include adding value for your audience. But content marketing should advance your company also bringing in new readers and fans.
Decide what business objectives your organization must meet, then research how content marketing might help it get there. What outcomes do you hope to achieve with your content strategy, and how many resources will you need to dedicate to it?
You may better understand the advantages, disadvantages, and risks of implementing a content marketing strategy in your firm by creating a business case for it.
5. Action Plan
Finally, you will create a list of your year's major content marketing initiatives and projects and include them in your content strategy. Consider how they'll help your company reach the content marketing objectives you've already defined.
You will be able to consider each phase of your content strategy by doing this. Include the following details:
Content formats you want to focus on.
High-level content topics and formats.
channels for distributing and promoting content.
You must consider your previous content performance and further study your audience, in order to choose your ideal content formats and channels.
Conclusion
Content Marketing Strategy helps establish standards for itself, and takes you one step closer to understanding customers' expectations and purchase cycles. We may conclude from the discussion above that a marketing strategy acts as the main connector between brand narration, purpose for content marketing, audience persona, business case and action plan.
Suggested Read: 7 Best Marketing Strategies To Grow A Business In 2022
About Ebizfiling -
EbizFiling is a concept that emerged with the progressive and intellectual mindset of like-minded people. It aims at delivering the end-to-
end incorporation, compliance, advisory, and management consultancy services to clients in India and abroad in all the best possible ways.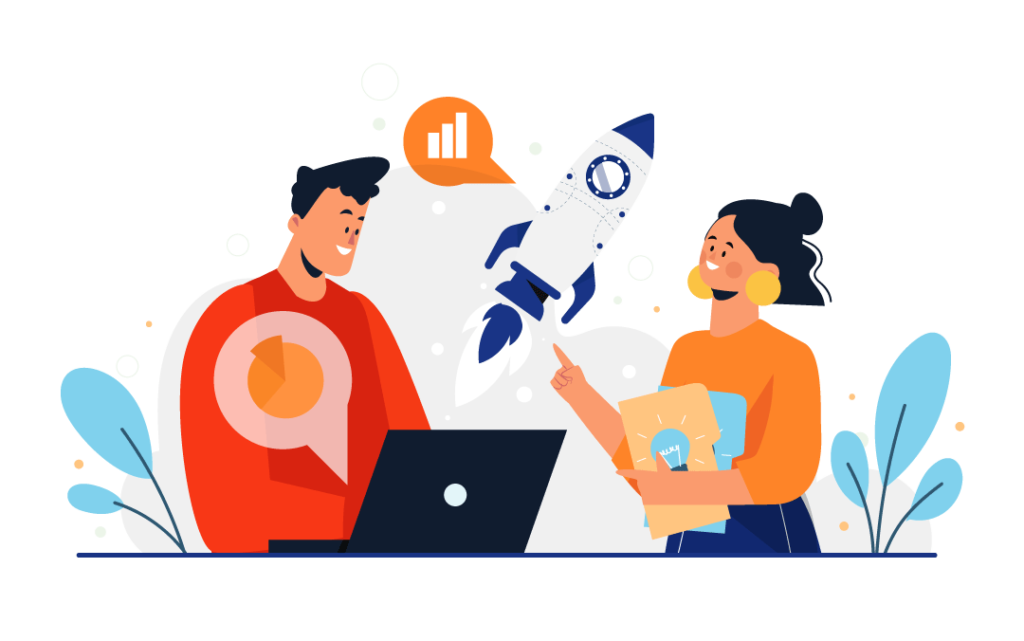 Reviews
My GST process was made easier with Ebizfiling. I really appreciate the hard work by your team. Keep up the same in the future. Good Luck!

Ebizfilling.com is one of its kind of organization, believe me guys their working process is very smooth. I had an awesome experience regarding MSME certification. Thank you Kushani & Mansi for your wonderful efforts. Kudos to Ebizfiling, you are doing great keep doing it.

They have managed my Company's Annual Filling in a way no one could. We are really happy with their services. Great going!