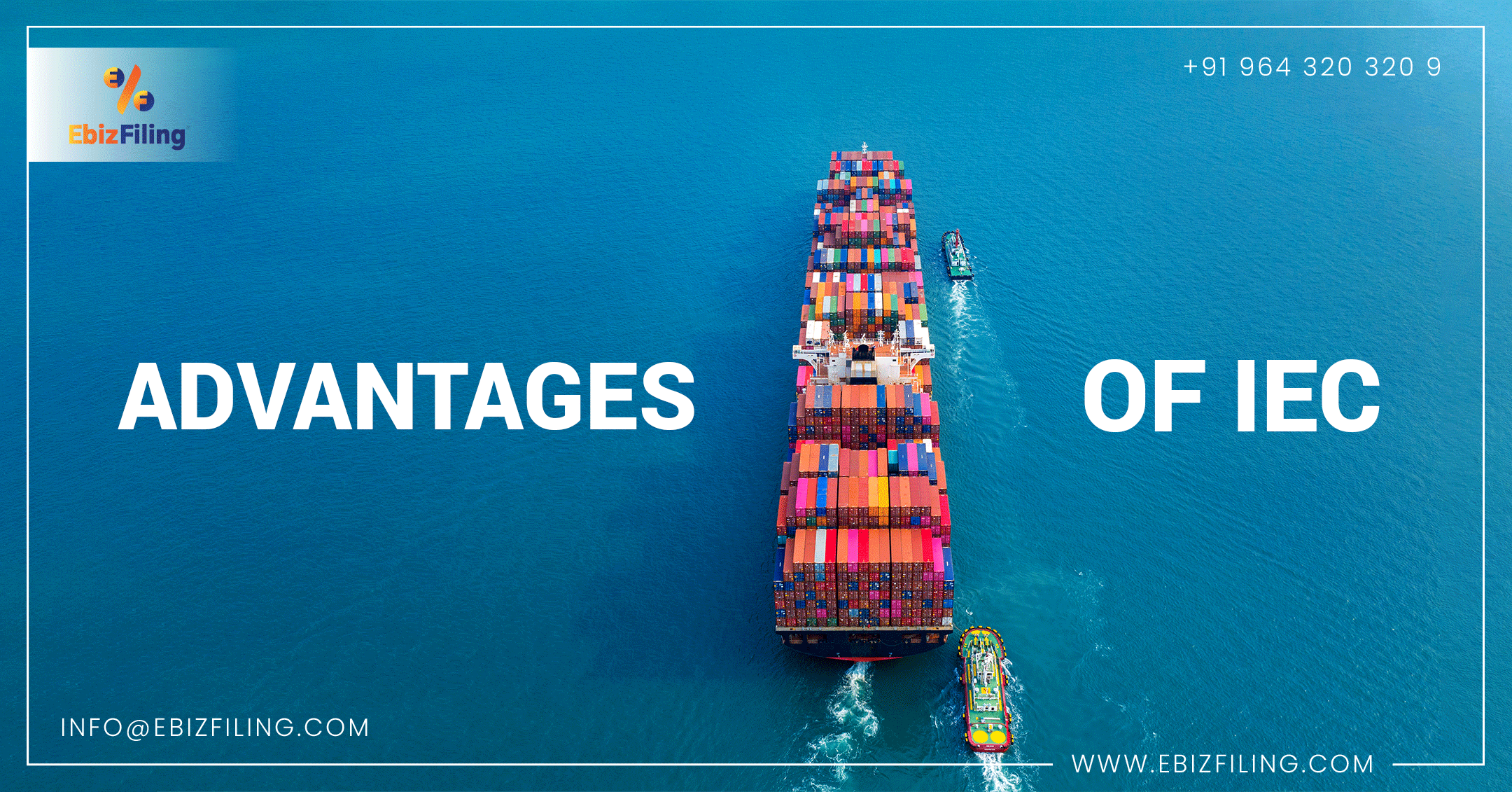 Complete Guide on Benefits of IEC Code/Import Export Code for Company
All you need to know about Import Export Code, and the Benefits of IEC code
The majority of businesses are expanding their services and products by bringing them to the worldwide market, which includes operations such as importing and exporting. Because overseas transactions fall within the category of business activity, the government's requirements must also be observed. One such requirement is the Importer – Exporter Code, which must be obtained prior to beginning any import-export activity. We will discuss what is an Import Export Code, the Benefits of the IEC Code, and other related information on Import Export Business in India.
What is an Import Export Code?
In India, anyone doing business in the import and export of products and services must obtain an Import Export Code registration. The Directorate General of Foreign Trade (DGFT) issues a 10-digit unique code to the individual once the IEC registration procedure is completed. The registration of an Import Export Code aids in the growth of a company. The authority issues an IEC only once, and the business owner keeps it for the duration of the entity's existence.
Importance of IEC Code
No time-bound validity – Once you have completed the IEC Registration process and submitted all of the relevant documents, the Import Export Code (IEC)  is valid for the life of the entity and does not need to be renewed.
Business Growth – Taking your services or products to a global market will help you expand your firm. Import Export Code (IEC) allows you to sell your goods outside of India.
No Return Filing – There is no requirement to file a return under the IEC Code. There are no additional steps required to preserve the validity of an IEC Code once it has been issued.
Export Subsidies – Companies and firms can receive benefits and subsidies from the DGFT,  the Export Promotion Council based on IEC, and the Custom department.
Benefits of IEC code for business
Obtaining an IEC is the greatest way to gain a foothold in the international market. Below are the points which help you understand the advantages of the Import Export Code
Easy Registration Process
The Directorate General of Foreign Trade (DGFT) has begun an online registration process for ICE. Organizations that are both registered and unregistered can apply for the permit and receive the code within 10 working days. If you have registered for GST, you won't need to worry about a different IEC code. At the exchange level, your GSTIN will be used as an identifier.
Advantages of Government Scheme
Benefits in the form of subsidies or otherwise declared by the Export Promotion Council, Customs, or other agencies would be available to IEC Code registered business organizations. Exporters can make exports without paying taxes after registering a letter of undertaking under GST. If taxes are paid on the exports, the exporter is entitled to a reimbursement of the amount paid in taxes.
The finest and most crucial benefit for your organization is the registration of import and export codes. This will enable you to reach out to a wider range of countries and expand your global reach. It will also significantly accelerate your growth. It opens up a world of possibilities for both your company and yourself.
There is no requirement for annual maintenance
There is no monthly or annual maintenance cost after you acquire your import and export codes. The registration is non-transferable and is good for the duration of your company's existence. As a result, their is no need to set any reminders for IEC Code filing and renewal.
Registration based on PAN
The Code is generated using the business organization's Permanent Account Number. As a result, registration is not necessary based on the location of the business; rather, a single business organization may only need to register once. The registration is canceled or surrendered when the business is dissolved.
Documents needed for Import Export Code License
Company or individual's PAN Card copy
Copy of electricity bill or rent of agreement of the premises
Individual's Aadhar Card or voter's Id or Passport copy
A self-addressed envelope for registered mail delivery of the Import-Export Code (IEC) certificate.
Cancel cheque copies of current bank accounts by companies, firms, or individuals.
FAQs on Import Export Code
1. Is it necessary to obtain an IEC code for personal use imports or exports?
An IEC Code is not required for personal use imports or exports. The Import Export Code is only required for commercial and corporate purposes.
2. Is it necessary to file IEC returns?
When exporting or importing, receiving, or making payments, the IEC code is required. There are no post-registration compliances, hence there is no need to file returns for the Import-Export code in India.
3.  what is the validity of the Import-Export code in India?
The IEC registration is a one-time registration that is valid for the rest of one's life. As a result, the IEC code does not need to be renewed.
4. What are the circumstances when an IEC code isn't required?
Government departments are in charge of import and export.
Personal-use products are imported or exported.
Certain notified charitable NGOs handle the import and export.
5. I have an Import and Export business, so do I need a separate IEC Code for import-export activity?
No, you do not need any separate IEC codes for import-export. There is only one  IEC Code registration required for both Import and Export Activity in Business.
Conclusion
In this age of globalization, every corporate entity seeks IEC Registration in order to expand its operations internationally. By obtaining the Import Export Code registration through suitable compliances and procedures, business owners intend to develop their firm to an international level.
About Ebizfiling -
EbizFiling is a concept that emerged with the progressive and intellectual mindset of like-minded people. It aims at delivering the end-to-
end incorporation, compliance, advisory, and management consultancy services to clients in India and abroad in all the best possible ways.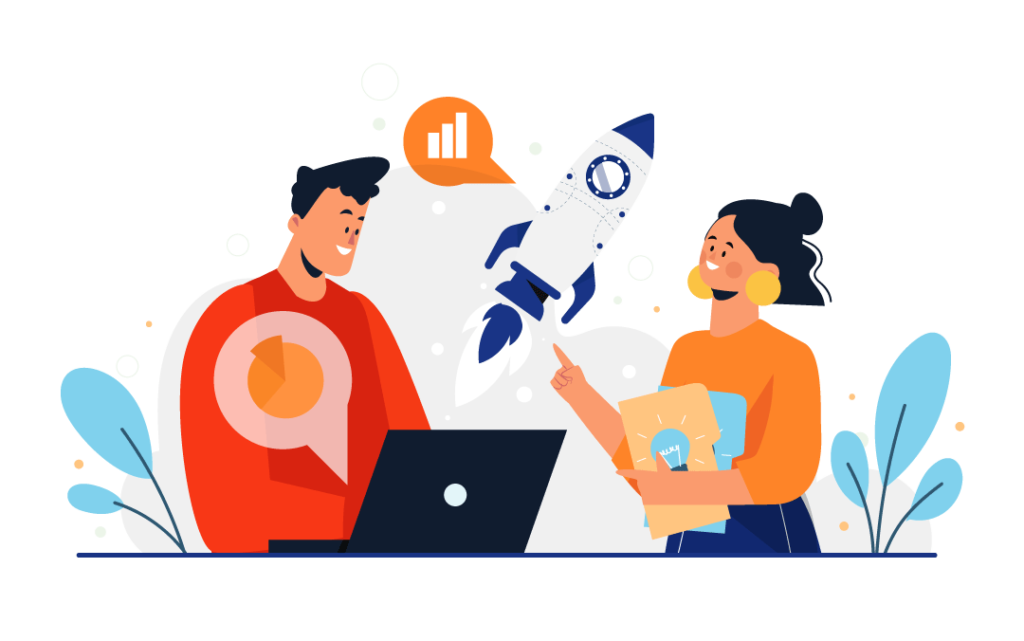 Reviews
EbizFiling helped us with our Indian subsidiary company formation from start to finish. The customer service, knowledge, technical know how and communication was amazing. The delivery of services were timely and as per schedule. Thanks team and congratulations on the job well done. I recommend EbizFiling to any local or international company that wants to start operations in Incredible India.

I was new as an Entrepreneur when I had seen their post on social media. I contacted them regarding proprietorship and realized they their pricing is incomparable in the market also their services are really prompt. Thank you, Ebizfiling.

Mr Parin and Mr Jay can say whole story about my Experience with registering the LLP. I had to shift to another vendor to complete LLP registration. My email : sonejikarna@gmail.com. You will find all detail about me in your database.