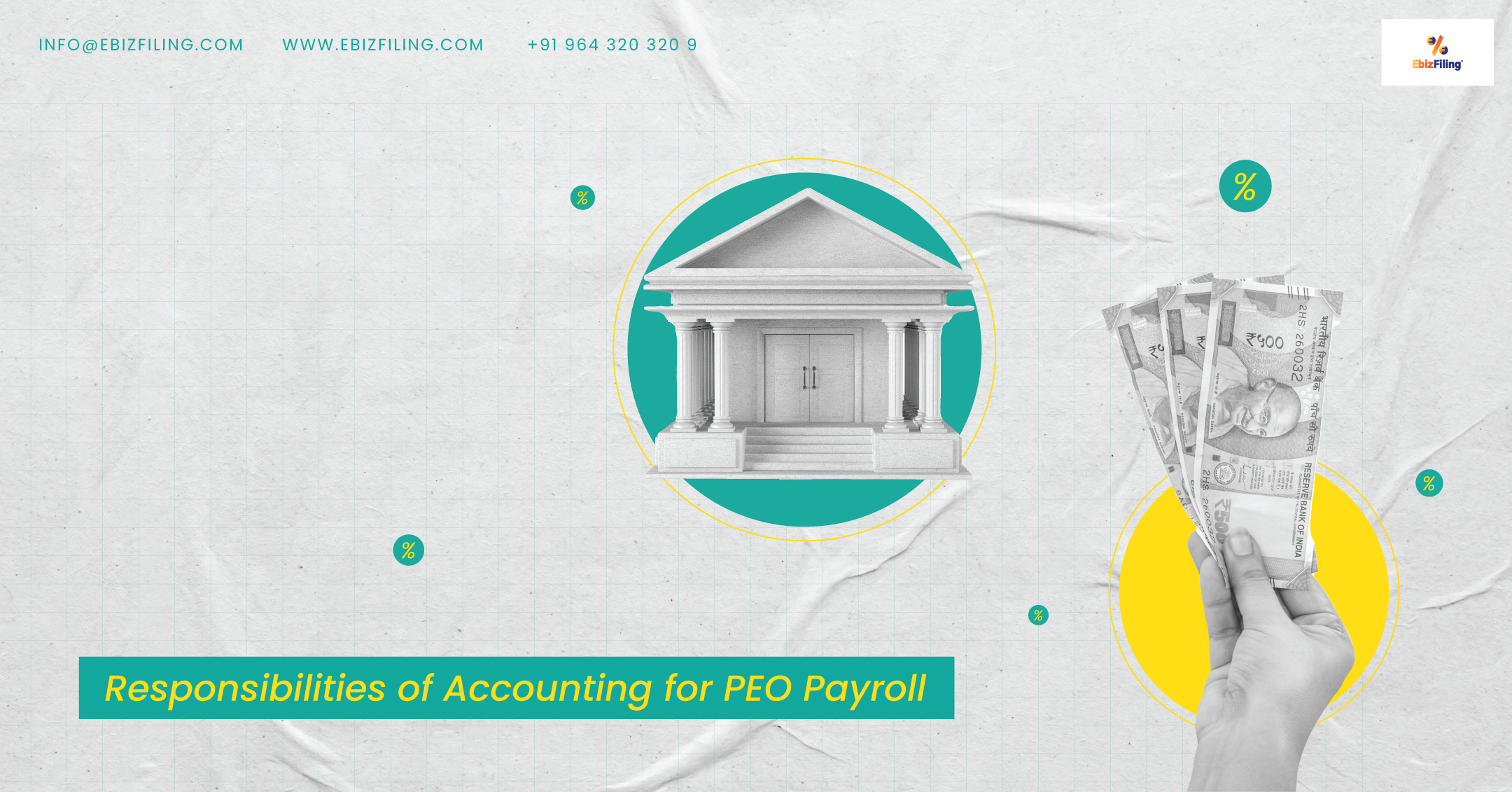 Accounting for PEO Payroll: All you need to know
Useful insights on PEO and Responsibilities of Accounting for PEO Payroll
Introduction
Accounting for PEO payroll is a critical component of the payroll preparation process that Professional Employer Organizations handle for their clients. Even if a PEO handles the majority of the payroll process, businesses still have certain legal obligations when it comes to accounting for PEO payroll. Today in this article we will walk you through the accounting for PEO payroll, responsibilities and basic information on Professional Employer Organization.
Useful insights on PEO (Professional Employer Organization)
Professional employer organization is abbreviated as PEO. A PEO is a company to which you can outsource your company's payroll and HR functions. PEOs can handle payroll, taxes, workers' compensation insurance, and benefits. For tax purposes, your employees are listed under the PEO, making the PEO a co-employer.
PEO as Co-employer:
The relationship outlined in the client service agreement (CSA) between a PEO and the client company is referred to as co-employment. The client company will agree in this CSA to have their employees registered as employees for both the companies.
But what is the purpose of PEO as Co-employer in a CSA between a client company and a PEO? The answer is that co-employment helps define which of the client company's rights and responsibilities will be assumed by the PEO. PEOs, can take on a wide range of human resource and business management responsibilities. Some of these responsibilities may include payroll distribution, benefits management, workers' compensation, and even compliance management, depending on the needs of the client company.
Co-employment establishes which rights the PEO will hold in regards to the management of the client company, while also establishing which rights the company's owners and leaders will hold, because PEOs take on aspects of a business's legal responsibilities and must deal with confidential employee and client information.
Responsibilities of Accounting for PEO Payroll
In this arrangement, a PEO will assume the following accounting and tax responsibilities:
Wages and salary recording, including payroll taxes and reports
Payroll processing and distribution
Creating payroll policies for the client organisation
Determining payroll deductions for taxes and benefits
Employee Classification:
Many companies have both salaried and hourly employees on their payroll. For payroll calculations, it is critical to not only correctly classify these employees, but also to ensure they receive the correct amount of money on the expected date.
When it comes to hourly employees, it is also critical to stay on top of government regulations, such as minimum wage and overtime policies. A PEO will assist you in ensuring that you are in compliance with all federal and state regulations.
Businesses that handle their own payroll must keep meticulous records of a wide range of expenses, dates, and taxes. When it comes to salary and wage records, the Professional Employer Organization must record how much money each employee earned during the accounting period.
Other Responsibilities that may offered by PEO:
Medical, disability, and dental insurance are examples of employee insurance policies.
HR compliance guidelines
Program for Employee Assistance
Physical examinations, background checks, and drug tests are all required.
As well as other administrative services
The above-mentioned responsibilities may differ depending on the PEO organisation you choose. As a result, it is critical to understand the accounting PEO's payroll responsibilities as stated by the service provider.
Conclusion 
As a business owner, you have a lot on your mind when it comes to managing your company's day-to-day and big-picture operations. When you hire a PEO, you no longer have to track employee wages, taxes, or other payroll expenses. This is because the PEO handles all of your responsibilities. Hiring a PEO allows you to spend less time on salary and wage records and more time on business operations that only you can perform.
About Ebizfiling -
EbizFiling is a concept that emerged with the progressive and intellectual mindset of like-minded people. It aims at delivering the end-to-
end incorporation, compliance, advisory, and management consultancy services to clients in India and abroad in all the best possible ways.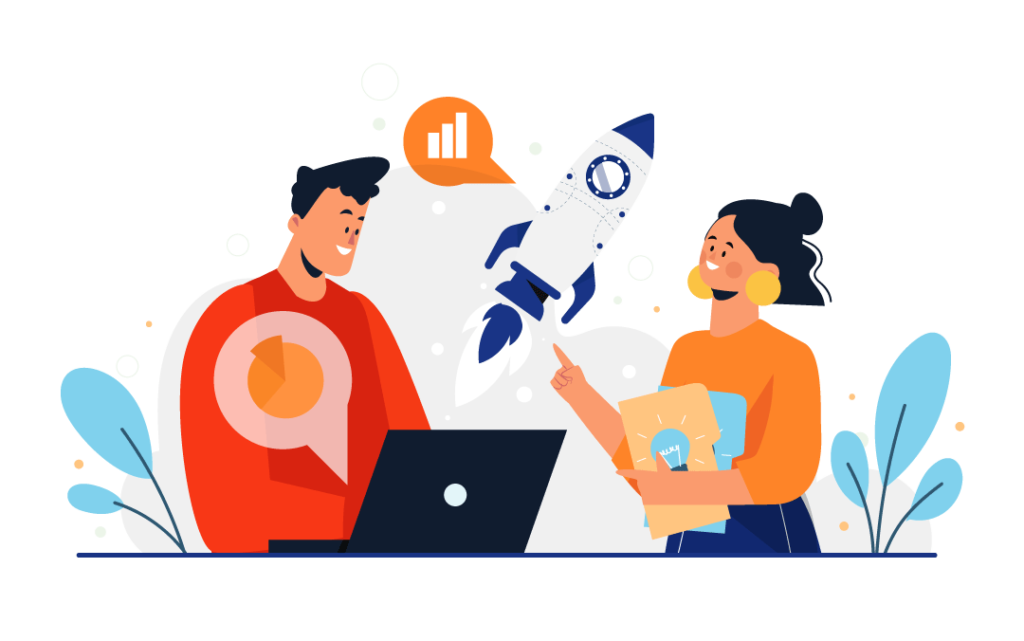 Reviews
(Translated by Google) Ebizfiling has a company providing support for time period service and proper guidance. It is my personal experience at present. Chandrashekhar Nimmalwar. Today Aas Family Foundation (Original) ईबिज फायलीग की सेवा समय अवधि कार्य प्रणाली एव उचित मार्गदर्शन के लिए सहायता प्रदान कम्पनी है।यह मेरा वर्तमान में नीजी अनुभव है। चन्द्रशेखर निममलवार। आज आस परिवार फाउंडेशन

I bet, Ebizfiling would never disappoint you. They have top-notch solutions and a wide range of services. Great going!

Ebizfiling provides excellent service and transparency. Very qualified and knowledgeable staff, very much satisfied with the service. I really want to appreciate ayushi mam for helping me to acquire Form 12AB and 80G at very affordable rates in nearly one months time, also would like to thank anupurna mam for providing excellent service and expertise for resolving my accountancy issues. Thankyou so much, God bless you all abundantly. Highly recommended