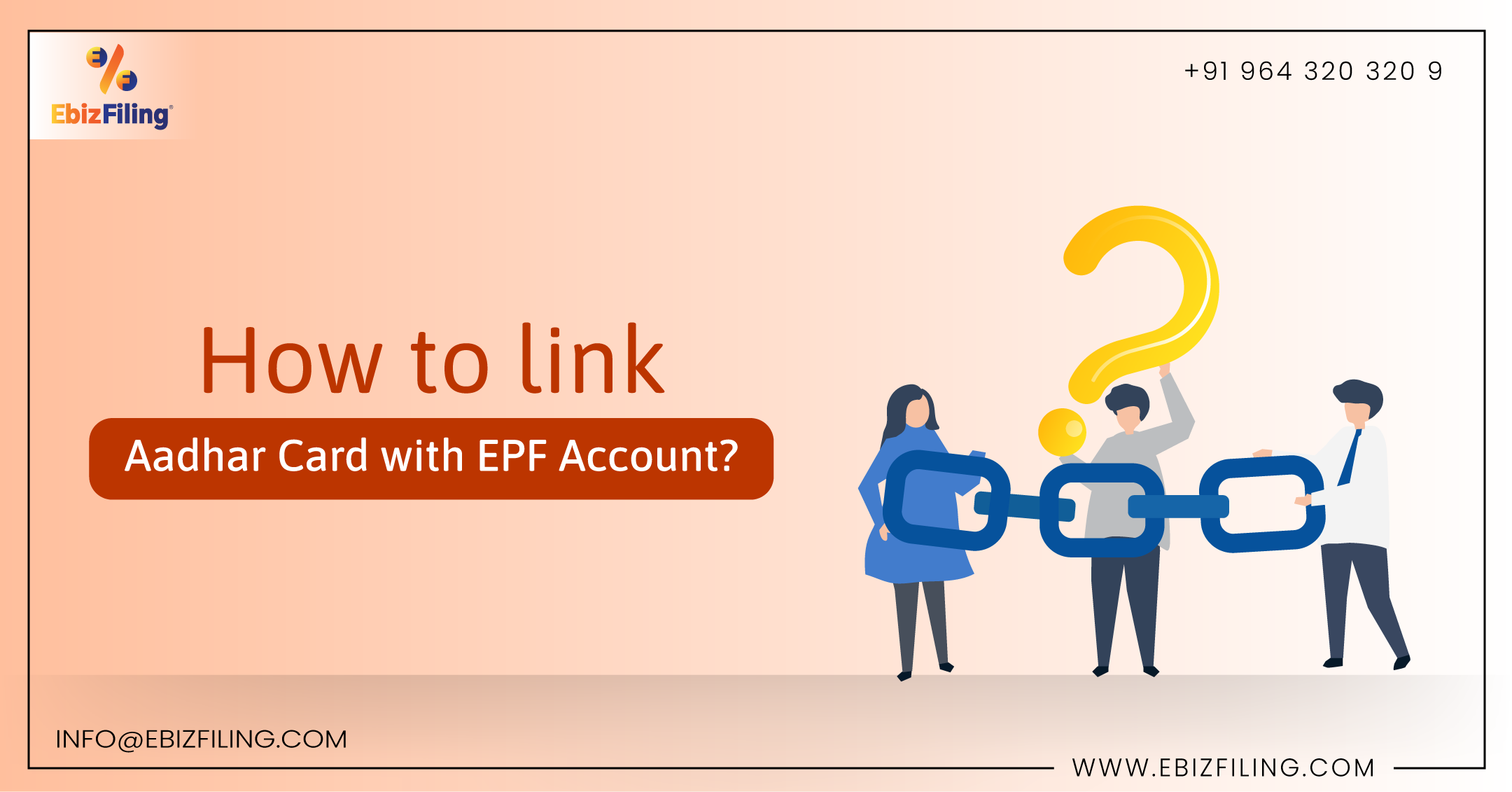 All you need to know on "How to Link Aadhar with EPFO?"
How to Link Aadhar with EPFO through Online and Offline? And Advantages of Linking Aadhar card with EPF
Introduction
Employees can link their Aadhaar to their Universal Account Number (UAN) through the Employees' Provident Fund Organisation (EPFO). Aadhaar can be linked to an EPF account both offline and online. In this article we will walk you through the information on EPF eKYC Portal, UAN link with Aadhar, "How to link Aadhar with EPFO?" and advantages of linking Aadhar with EPFO.
Employees must link their UAN with Aadhaar in order to continue receiving benefits and access to EPF, according to the EPFO. It has made it possible for all Indian employees to monitor their PF accounts online. They can link Aadhaar with their EPF account by visiting the EPFO website, going to the local EPFO office, or using the UMANG app.
Advantages of Linking Aadhar Card with EPFO
Because the Aadhaar Card contains important information about one's identification, attaching it to an EPF account minimises the possibilities of EPF problems, and the UAN (Universal Account Number) prevents misuse in the form of a duplicate account.

A single EPF or UAN account can be linked to an aadhaar card by a single employee.

Once linked, a card holder can withdraw funds without the consent of their employer.

When you link your Aadhaar card to your EPF account, it becomes easy to verify your information because it has all of your biometrics and demographic data.
How to link Aadhar with EPFO (Employee Provident Fund Organization)?
Log in to the Employees' Provident Fund's Unified Portal and select 'For employees,' then 'UAN Member e-Sewa.'

For login to the Portal enter UAN (Universal Account Number) and Password.

Once Login completed, Click on the Manage tab and then on KYC (Know Your Customer).

On the next page, under the 'Add KYC' tab, enter the information of your bank account, PAN card information, and Aadhaar card information, as well as your passport, election card, driver's licence, and ration card.

Once the above step is completed click on the submit button.

These details can be found under the 'Pending KYC' tab after you've submitted your application.

It will appear under the 'Authorized KYC' tab once the employer has approved it.

Once the employer approved and verified the employee's Aadhar card details, employee's Aadhar is linked with EPF (Employee Provident Fund) Account.
Linking of Aadhar with the EPFO through offline
EPFO has also made it possible to attach an Aadhaar number to an EPF account without having to go online. The EPF has created an Aadhaar Linking Application, which the employee must complete together with his UAN and Aadhaar number, as well as other required information.
This form must be accompanied by self-attested copies of the employee's UAN (Universal Account Number), PAN, and Aadhaar. These documents must be delivered to EPFO field offices or Common Services Centres (CSC). The Aadhaar number will be linked to the EPF account once the verification is finished. The employee will after that receive a text message on his registered phone number.
FAQs (Frequently Asked Questions)
1. What is the use of EPFO eKYC Portal?
EPFO members can link their respective UAN with Aadhaar online using the new eKYC Portal at EPFO. Your employer is not involved in this procedure, due to which employees can link there aadhar as per there convince. The only thing you need to take care is that Your UAN information, such as your name and date of birth, should match your Aadhaar information.
2. What is the Importance of UAN link Aaadhar Card?
For efficient tracking and record keeping, Aadhaar must be linked to one's Unique Account Number (UAN). The connecting can be done both online and offline through the EPFO portal.
3.  What are the Modes through which one can link Aadhar with EPF?
Through Official Portal of EPFO.

Offline mode (visiting to the nearest office).

UMANG App.
4. Is it necessary to link your Aadhaar number to your UAN?
It is required to seed your UAN with Aadhaar if you want to file an online EPF claim. Also, if your PF account is linked to your Aadhaar, your employer will be able to file Employee-cum-Return (ECR) challans and transfer monies to your EPF account.
5. When my Aadhaar Card is linked to my EPF Account, would I receive a notification to my email address and registered mobile number?
Yes, you will receive notification on your registered mobile number and email address once your Aadhaar Card is linked to your EPF Account.
Conclusion
The benefits of linking your 12-digit aadhaar number to your Employee Provident Fund (EPF) account are numerous, particularly for employees who want to withdraw money from their EPF account. A PF programme, also known as a Provident Fund, is a plan in which both the employee and the employer contribute to a corpus fund that the employee receives when they retire. A Universal Account Number (UAN) is used to denote the EPF account. Employees must link their Aadhaar card to their Universal Account Number (UAN) as per the EPFO guidelines.
About Ebizfiling -
EbizFiling is a concept that emerged with the progressive and intellectual mindset of like-minded people. It aims at delivering the end-to-
end incorporation, compliance, advisory, and management consultancy services to clients in India and abroad in all the best possible ways.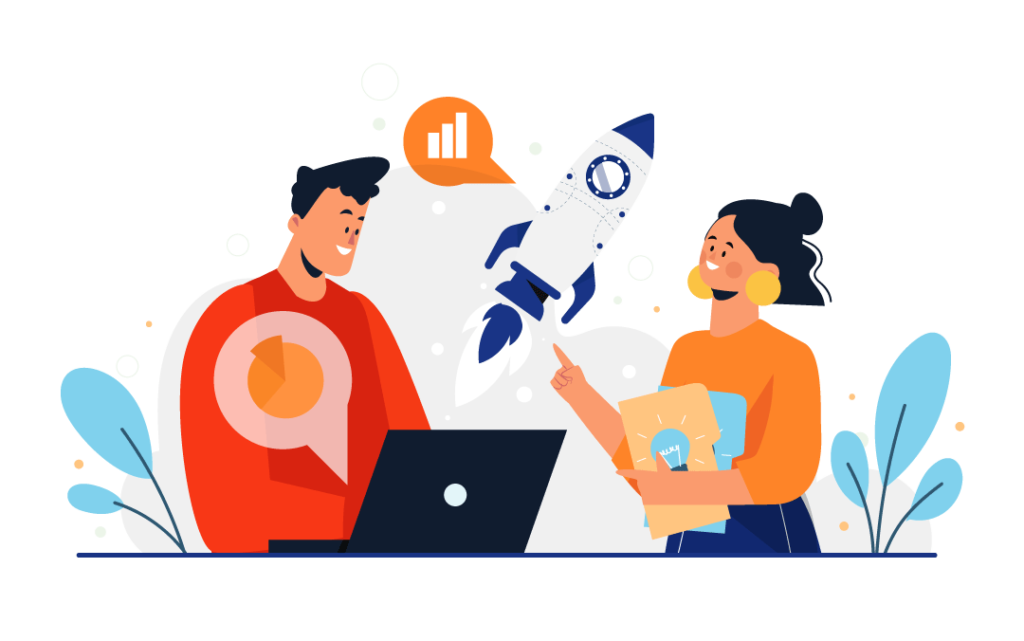 Reviews
They helped me with my company's name change and I was quite satisfied with the way they served me. I am surely coming back to you in case of any compliance problem.

Ebizfiling is a company with experienced people who put in so much of effort in serving their clients. – Keep up the hard work team!

Ebizfiling India private limited is a greatest platform for all services in one platform .my private company was incorporated so easily. The entire team are very humble and friendly